Chris Paterson, Communities Lead, gives an update on Neighbourhood Planning in the National Park.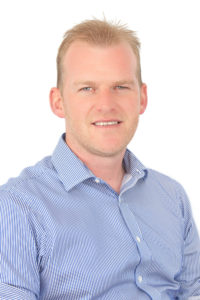 Congratulations are in order for Fittleworth Parish Council, whose Neighbourhood Plan recently passed referendum. Fittleworth Parish Council were commended by the Independent Examiner for preparing three well-presented submission documents including a clearly-written and focused Neighbourhood Plan. The Examiner went on to congratulate the parish for taking such a proactive approach to the challenge of neighbourhood planning, allocating 18 homes on two sites in the Parish, providing much-needed affordable housing as identified in the parishes own housing needs survey. The Referendum saw a turnout of 195, with 164 votes in favour, 30 against and 1 spoiled ballot paper.
The parish's Plan now forms part of the South Downs Local Plan and will be used when assessing planning applications in Fittleworth.
It comes as localism continues to go from strength to strength in the National Park. There are now 56 designated Neighbourhood Areas in the National Park. A total of 28 of these designated Neighbourhood Areas have complete or 'made' Neighbourhood Plans that are used in the determination of planning applications in the relevant neighbourhood area.
Alongside these 'made' Neighbourhood Plans, we continue to support communities in the preparation of their neighbourhood plans. We supported Stedham and Iping through its recent Examination, with a decision on the Examiner's proposed modifications expected in January 2020.
The Authority has also provided input to Bramber, Henfield and Steyning Neighbourhood Plans, ensuring these plans complement the ambitions of the South Downs Local Plan, and meet local aspirations.
In Twyford, the SDNPA continue to support the Neighbourhood Plan group in progressing their draft plan to Pre Submission consultation.
We have recently designated Neighbourhood Areas in East Dean and Friston (East Sussex) and Greatham (Hampshire), as communities continue to take an active role in planning for the future of their communities.