Record turnout for South Downs Dark Skies Festival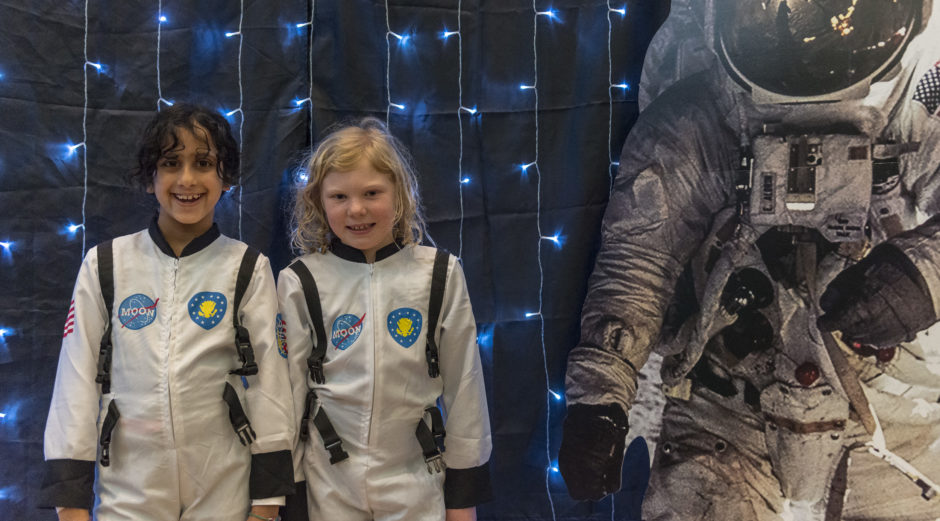 Thousands of people enjoyed a range of fun space-themed activities during the third annual South Downs Dark Skies Festival.
Events took place across the National Park during the fortnight and the headline events, Stargazing South Downs, saw a record turnout.
More than 700 people came to Lewes Town Hall to enjoy the family activities, while more than 350 people visited the event at Petersfield's Festival Hall. It was the first time the event had come to Hampshire and East Sussex. The ever-popular West Sussex event, at Midhurst Rother College, was another great success, attracting more than 550 people on the night.
Hundreds more people attended other events, including at the South Downs Planetarium, Petworth House, Goodwood and Brighton seafront.
The events celebrate the National Park's special status as one of the best places in the world to view the stars.
This year the event had a lunar theme as 2019 marks half a century since the Apollo 11 landings.
Dan Oakley, "Dark Skies" Lead Ranger at the National Park, says: "It was a great opportunity for people, and especially children, to have fun and learn at the same time. The spectacular star-studded dark skies of the National Park are a real asset for this region, as well as being incredibly important for nocturnal wildlife.
"We were impressed with the enthusiasm everyone had for the topic and level of knowledge that some of the children had already. This bodes well for the future of maintaining the dark skies in the future."
The Dark Skies Festival was supported by the Royal Commission for the Exhibition of 1851, which is a trust helping to promote science education.
The Dark Skies Festival will return in 2020 and details will be available later in the year.
Quick Links
Learn, Enjoy & Care For
National Park Authority
Planning