We asked some of our amazing rangers to talk about their background, what their job involves and to offer any advice for other women looking to pursue similar careers.
Why did you get into conservation?
Kate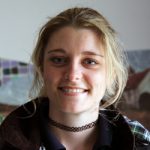 Working in conservation gives you a real sense of giving something back to the planet when so much in life is about what we can take. Whether it be for wildlife, people, economy, culture or ecosystem services, this essential line of work focuses on solving problems and creating beauty in the most valued and/or unexpected places. It was this reward that enticed me in to conservation… and the Land Rover Defenders!
Jan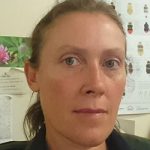 I was always interested in the environment from an early age. I found myself increasingly wanting to do something of value and give something back to nature. When I was at school these sorts of jobs weren't mentioned, especially to girls! You were directed into office work mostly. I think it's great that more women are coming to it and I think are very well represented in the sector now.
Bekah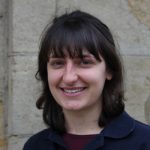 I grew up loving the outdoors and always had a great interest in nature which stayed with me throughout my education, so I focused my studies on ecology and conservation. I couldn't imagine doing anything else as a career as it is amazing to be able to mix what I love into my daily job role. With all the pressures and threats facing the natural world at the moment I believe it is crucial for us to be protecting it and am proud to be part of that within the SDNPA.
What does your job involve?
Charlotte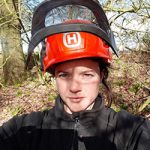 Absolutely everything, no two days are the same! I carry out practical conservation tasks with our enthusiastic volunteers 2 or 3 times a week, this includes managing important chalk grassland habitat as well as working with other partners and landowners in woodlands, rivers and on public rights of way. I spend the rest of my time conducting wildlife surveys (e.g. butterflies, lapwing, water voles) which link to our practical conservation work and show meaningful results; meeting the general public at events; teaching school children about the wildlife of the South Downs; helping to manage our yard and tool store and meeting with landowners and community groups.
Alison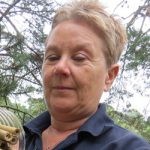 I spend a lot of time taking out our various volunteer groups. Most of our winter work is clearing scrub off of our heathlands but we also have a lot of woodland in our area where help with understorey management, ride clearance for butterflies (working with Butterfly Conservation), and traditional hazel coppicing (from which we use the stakes and binders for various hedge-laying projects). In the summer our focus is more on managing invasive species, such as ragwort and Himalayan balsam. I'm also interested in cultural history and am leading on condition assessments of the scheduled monuments in our area, which involves site visits plus quite a bit of desk work and managing volunteers.
Advice for other women interested in a career in conservation
Kate
My advice would be to take any opportunity you can in conservation, even if it's not exactly the role you want or if you don't know what you want. Despite being one of those 'school never told me I could do this for a job' careers, it is a competitive field and many roles ask for specific (sometimes zany) skills that you can only gain once on the career ladder. The other really important thing for women in conservation to remember is that you are stronger, smarter and more capable than some will  give you credit for, so always surprise the critics and be confident in your abilities.
Charlotte
Persevere. It will most likely involve taking unpaid work, but if you are open to learning along the way and taking new opportunities as and when they spring up – you will not regret it. I am lucky to work with a great number of inspiring, strong women and for an employer who respects that women can make the same contributions to conservation that men can, I believe this to be very important in ensuring you progress in your role and learn as much as you can.
Jan
Do it! I have never looked back and wish I'd found it earlier. The best thing you can do is get as much experience as possible. Start volunteering and get to know the options locally. It's a fantastic job.
Alison
There are no barriers to women in conservation. Just over half our rangers are women. Whatever qualifications you have, volunteering is key and I'd recommend going out with a number of organisations to broaden experience and get to know different types of work. And it's never too late! Across the different organisations I've worked with, I've come across a lot of people that have made a career change into conservation.
Bekah
I would say keep striving to get to where you want to be and don't give up! It is difficult to get your foot in the door in this sector but you will get there eventually if you are persistent and passionate about the natural world. Don't be afraid to try new things and challenge traditional views and/or expectations.