Rail to Ramble – sustainable access to South Downs National Park
March 22, 2019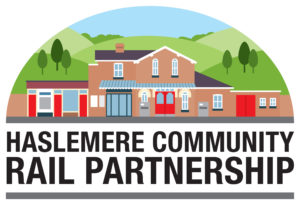 The first in a new suite of walk leaflets has just been released, allowing walkers to split a self-led walk into manageable chunks and catch a train back to the start.
Called Rail to Ramble, this sustainable walking package is part of an initiative by Haslemere Community Rail Partnership and South Downs National Park Authority along with the Lottery funded project Heathlands Reunited. Future versions will also feature routes heading into the Surrey Hills Area of Outstanding Natural Beauty.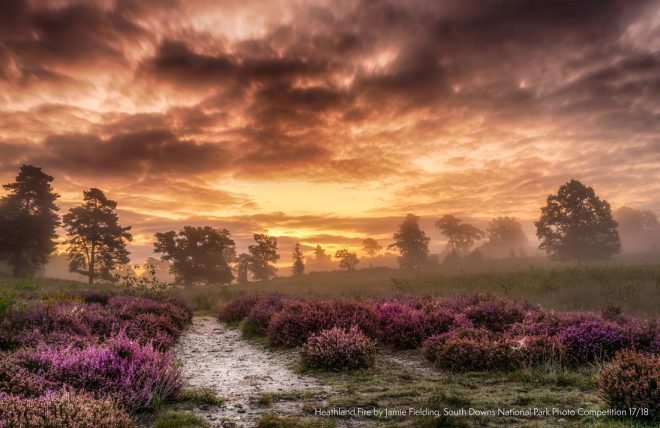 Haslemere Community Rail Partnership is a joint venture committed to promoting the charming town of Haslemere as a destination and as a gateway to the South Downs National Park. Among its many activities, the Rail Partnership is developing a series of walks designed to encourage people to leave their cars behind to discover the surrounding beautiful countryside by public transport.
Rail to Ramble
This is the first walk in the Rail to Ramble series and begins at Haslemere railway station. It follows roads, lanes, tracks and footpaths to finish either in Liphook or Liss with the intention of heading back to the start by train.
Haslemere Rail to Ramble leaflet – A4 Printable 
Allow 2-3 hours for the 5 mile walk from Haslemere to Liphook, exploring the heathland of Marley, Lynchmere and Stanley Commons along the way.
The second part from Liphook to Liss is approximately 7 miles. Not only will you discover the heathland and views of Chapel Common but also experience the tranquillity of the 'hanging' wooded escarpment of the Rake Hanger before heading into Liss to catch the train back to Liphook or Haslemere.
Serpent Trail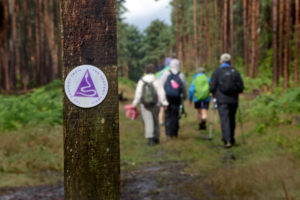 The route incorporates long sections of the Serpent Trail, which snakes its way for 64 miles from Haslemere to Petersfield. Designed to showcase the heathland habitat and the outstanding landscape of the greensand hills, their wildlife, history and conservation, it passes through the purple heather, green woods and golden valleys of Sussex.
Heathlands Reunited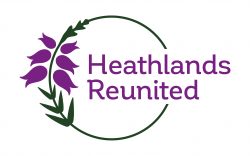 One of the other partners of this initiative is the Heathlands Reunited project. Supported by a Heritage Lottery Fund grant, the project is a partnership of 11 organisations working from 2016-2021 to create bigger, better, joined up heathlands. Heaths are home to amazing wildlife that doesn't live anywhere else. They have now become separated into 'islands' where plants and animals have become isolated and vulnerable to extinction. The first of the Rail to Ramble leaflets features several of the heathland areas from the project area and is a great opportunity to get to know this precious habitat better.