Protecting precious chalk streams in the South Downs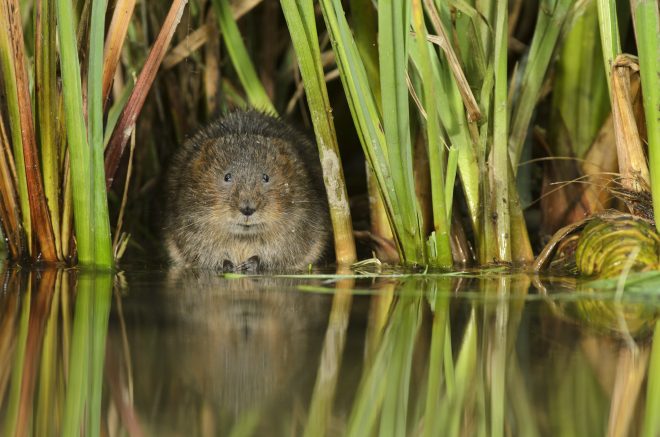 Sophie Evingar, from Hampshire and Isle of Wight Wildlife Trust, gives an update on an inspiring project that is working to protect and enhance the county's precious chalk streams.
It's been another action-packed six months for the Watercress and Winterbournes Landscape Partnership Scheme. Its 16 partners, including the South Downs National Park Authority, have been busy protecting, enhancing, and celebrating the chalk stream headwaters of the Test and Itchen.
These precious places are under increasing pressure, and really need our help to thrive.
In Stoke, we tackled bank erosion caused by herds of carefree cattle. Their grazing along the Bourne Rivulet had loosened the soil, releasing sediment into the channel; this caused problems for the resident fish and aquatic insects.
Our new fencing will protect the banks, while a Hampshire gate allows the site to still benefit from occasional grazing.
In Cheriton, the local primary school and conservation group have continued adding beautiful blooms to their stream, with our support. Water-loving wildflowers like valerian, small scabious, and meadow crane's-bill provide shelter for fish fry and waterfowl, as well as helping to reduce flooding by drinking up excess water.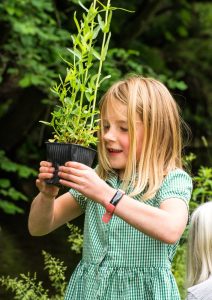 In the villages of Laverstoke and Freefolk, we improved access to part of the Upper Test. Previously boggy and overgrown, the site now has a wheelchair-accessible footpath, a bench for restful moments, and a platform that extends out over the water. A local pre-school have already been pond dipping there, as part of our educational sessions.
Our intrepid volunteers have been removing invasive non-native plants like monkeyflower, parrot's feather, and Himalayan balsam across our scheme area. These fast-growing species spread very easily, and can quickly dominate large stretches of stream. They can also reproduce from tiny fragments, so affected sites often need repeat visits!
We launched our community grant scheme and our education programme, which teaches schools and youth groups about these amazing habitats.
Learn more at www.hiwwt.org.uk/winterbournes