Pollen power! More than £18,000 raised in charity campaign to save bees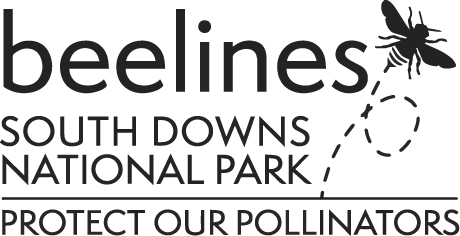 More than £18,000 has been raised after the community has rallied round to help reverse the decline of bees in the South East.
A flurry of donations and fundraisers over the summer months have boosted the Bee Lines campaign, which was launched on World Bee Day on May 20 by the South Downs National Park Trust.
Now the charity is calling on community groups across the region to get behind the fundraising drive, which aims to restore flower-rich habitats and create a haven for pollinators in the South Downs.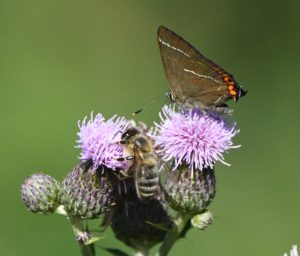 The campaign is aiming to raise £75,000 to help farmers and other landowners create new wildflower corridors – essentially a "road system" for insects – that will link habitats and encourage pollination.
It comes as statistics show that one-third of Britain's bee population has disappeared over the past decade and a quarter of Europe's bumblebees are now threatened with extinction. Bees pollinate around a third of our food crops and 90 per cent of wild plants.
Fundraisers so far have included Live at Langhams, a popular music and beer festival at Langham Brewery in West Sussex that raised more than £500 for Bee Lines, and Brighton's Wild Chalk event in July.
Nick Heasman, Countryside and Policy Manager for the South Downs National Park and who is leading the project, said: "We've been overwhelmed by the public response to the Bee Lines campaign and I think it underlines the real concern among many people about wildlife loss.
"With climate change and biodiversity higher up the news agenda, people are realising the vulnerability of nature and that we all have a part to play in protecting it for future generations.
"Bees are in trouble because of habitat fragmentation that has seen their foraging grounds reduced in size and number. These new 'Bee Lines' are an innovative way of joining up these habitats and helping populations to recover and also be more resilient to human impact."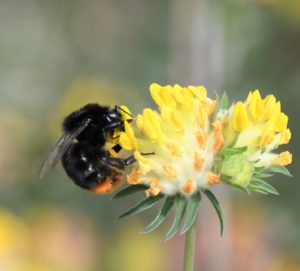 All donations will go towards projects that link areas of existing flower-rich habitat, including wildflower corridors along Public Rights Of Way and fields. The Trust also plans to create flower-rich habitats in school grounds to help educate young people about the importance of pollinators, as well as creating education packs to give to schools.
The charity hopes to raise £75k before being open for bids next year. It will be open to farmers, landowners and community groups who wish to plant new wildflower areas.
Nick added: "There's still a way to go and we would love to hear from any community groups or businesses that would be willing to help with the fundraising. We're happy to provide charity collection tins and promotional material about the campaign."
Any community group or business interested in helping the fundraising should contact Mark Rose, funding co-ordinator at the South Downs National Park Trust, at Mark.Rose@southdowns.gov.uk

Quick Links
Learn, Enjoy & Care For
National Park Authority
Planning