People are being urged to rally round to help save a village's only pub and transform it into a thriving Community Hub and Visitor Gateway for the South Downs National Park.
Villagers in Cocking, near Midhurst, are working together to save its last remaining pub, the Blue Bell, and turn it into a Community Hub for the benefit of the village and everyone enjoying the surrounding countryside.
The South Downs National Park is supporting the project, in principle and subject to planning permission, with funding for a Visitor Gateway in the Hub.
The hub will be a place where ramblers, cyclists and all those visiting this beautiful area can discover more about the 1,627 km2 of stunning National Park with its historic sites, walks, trails and wildlife, as well as benefiting from the Hub facilities.
The project also benefits by being part of the National Park's Joint Identity programme.
But the clock is now ticking to raise the £120,000 needed to save the venue.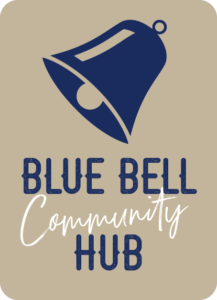 A Community Share Offer has been launched and is already attracting generous support from locals. Fundraisers are hoping more people will be able to pledge support before the current crowdfunding campaign, aiming to raise £20,000 of the £120,000 needed, hits its deadline on April 28.
Peter Gibbon, one of the villagers spearheading the fundraising campaign, said: "We are planning for this to be a relaxed, accessible venue where people of all ages can enjoy the pub, restaurant and café. We also want to offer other facilities, such as bike repair, overnight accommodation, information to visitors on the local area and eventually the Post Office when the postmaster retires.
"By working in partnership with the South Downs National Park, we are determined not to lose these key assets for the community and to welcome all those visiting the South Downs and key destinations in the area, such as the Weald and Downland Living Museum, West Dean College and Goodwood."
Peter added: "We are seeking a suitable tenant to run the venue, to live on site and share in the vision for the pub to become a true social hub, providing facilities and services that bring the community together and serve its visitors."
The Community Hub was launched after a possible housing scheme at the threatened pub was stopped and agreement reached to buy the building from the current owner. A packed village meeting demonstrated support and a Community Benefit Society was set up to raise funds.
Andrew Lee, Director of Countryside Policy for the South Downs National Park, said: "The SDNPA is keen to foster the social and economic well-being of the local communities in the National Park and to enable local communities living within it and on the fringes to be able to understand and enjoy this nationally designated landscape.
"With immediate access to the South Downs Way and many other local attractions the Community Hub's unique location offers itself to become an important Visitor Gateway attracting people to the area to enjoy the special qualities of the National Park and supporting local businesses in the process."
To get involved and support the project visit www.crowdfunder.co.uk/blue-bell-community-hub or go to www.bluebellhub.org
For further details on the project contact Frances Russell at frances.russell1@btinternet.com