Ouse Valley wins £2m funding for climate action
October 12, 2022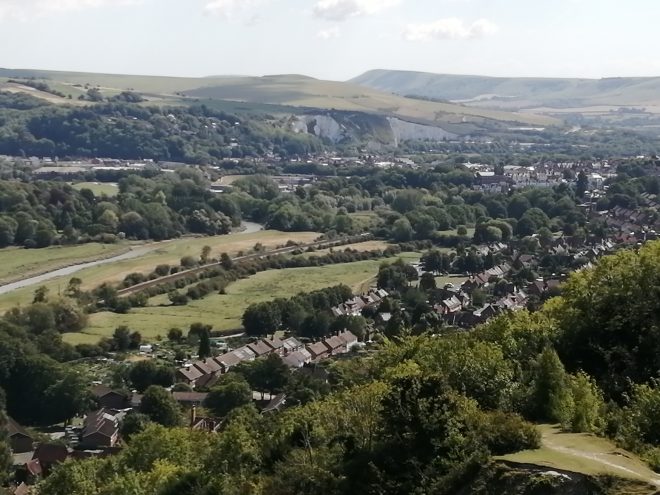 Communities in the Ouse Valley are celebrating today after being awarded more than £2m to help make the region a national pioneer in tackling the climate change emergency.
The National Lottery Community Fund, the largest funder of community activity in the UK, has awarded the significant sum to Ouse Valley Climate Action (OVCA), which successfully bid for the funding among over 600 applicants.
The East Sussex partnership, which covers 10 organisations, including the South Downs National Park Authority and Lewes District Council, has an ambitious goal of empowering local people to help create one of the first communities in England to fully embrace climate action.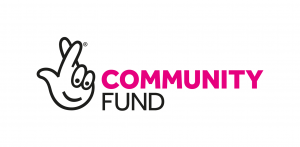 It comes after several busy years of discussions, events, planning and development across the region to work up a successful bid.
The project area follows the River Ouse downstream from the village of Barcombe – which is aiming to be the UK's first net-zero village – through to Lewes, the National Park's largest town, and further south to the coastal towns of Seaford, Peacehaven, and Newhaven. The river valley is a fragile landscape that has already felt the effects of climate change this millennium, including flooding, storm damage, coastal erosion and biodiversity loss.
The funding will focus on three key areas: nature recovery and climate resilience; people's knowledge and skills; and, finally, greener energy and travel.
Among the aims of the project are to:
Capture more carbon with natural solutions, such as tree planting and creating new wildlife habitats.

Make space for water in the Ouse catchment, such as creating water habitats, to reduce flood risk and increase resilience to drought

Support more community green spaces and food-growing areas.

Empower and educate residents about climate action and sustainable living through inspiring events, engagement and training sessions.

Encourage behaviour change to help the environment.

Develop new local Community Energy Groups and community-owned renewable energy projects.

Events and engagement around improving household energy efficiency.

Support new greener travel initiatives around walking, cycling and e-bikes.
Vanessa Rowlands, Chair of the South Downs National Park Authority, said: "This summer has shown that climate change is a real issue that all communities are having to deal with, rather than some 'pie in the sky' only affecting future generations.
"I'm delighted that the Ouse Valley has won this significant funding, which will help make it one of the national leaders in community climate action. This is all about people in the community coming together to tackle the climate emergency in a really positive, proactive way."
Councillor Matthew Bird, Cabinet Member for Sustainability at Lewes District Council, said: "It's impossible to underestimate the importance of the Ouse Valley Climate Action project to our communities and partners along the river catchment and I'm really delighted and proud that out of nearly 600 bid submissions the National Lottery has recognised ours as one of the very few to be successful.
"We worked extremely hard at the council to ensure a strong partnership bid and personally, having worked in Lewes District for nearly 20 years on climate change, this is an extremely rewarding moment. Ouse Valley Climate Action will help us to face the opportunities and challenges brought about by climate change with increased support and determination."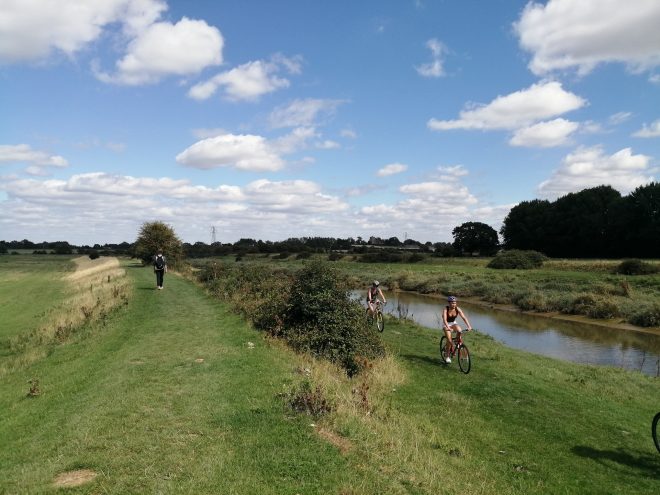 Chris Rowland, Chief Executive at OVESCO, said: "OVESCO is delighted to be one of the Ouse Valley Climate Action partners benefiting from the National Lottery Climate Action funding. Acting on climate change and addressing energy security needs is central to OVESCO's work and our vision for a clean green future. This funding will enable OVESCO to offer local energy services across the Lewes District, supporting us to scale up the benefits of community energy across the Ouse Valley over the next three years and beyond'.
Kirsten Firth, from Transition Town Lewes, said: "Transition Town Lewes is delighted that this funding will enable Ouse Valley Climate Action to continue supporting communities up and down the Ouse Valley, to take steps to address climate change and to build resilience against its impacts."
Ollie Pendered, from Community Energy South, said; "Ouse Valley Climate Action project has all the makings of catalysing real time climate change across the Ouse Valley. The team at Community Energy South are very excited to be working with all our communities to deliver energy advice and climate literacy training across the valley. We also look forward to sharing best practice we deliver through this project with other communities across the country."
Keith Blackburn, from The Community Partnership, said: "We are thrilled that the Lottery is providing funding for volunteers to progress Seaford's community climate change projects in our area which has a high risk of flooding and of suffering from the  severe effects of climate change.
"Volunteers will lead in planting more trees and renaturing grass verges and local green spaces. A climate change educational beach garden will be created by volunteers (including students) who will transform an un-made-up road and an adjacent field in to the garden. Long-term plans will be progressed to enlarge the Ouse Valley Nature Reserve adjacent to Newhaven's industrial areas. Cycling will be safer and easier and more cars left at home. As well as directly increasing biodiversity, the funding will act as a catalyst for community action and increase awareness on what can be done to minimise its impact."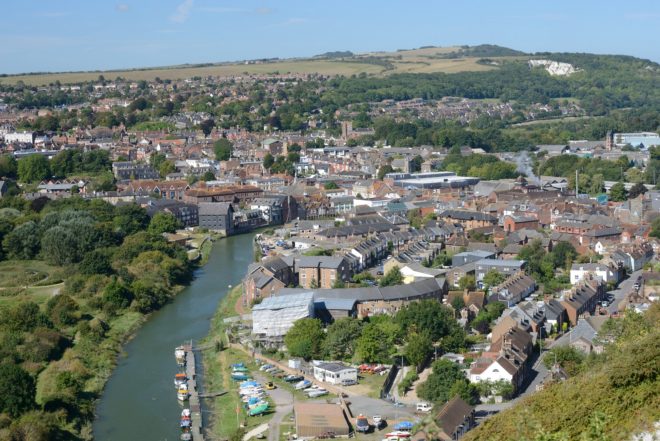 Penny Shimmin, Chief Executive for Sussex Community Development Association, said: "SCDA look forward to working in partnership to deliver Ouse Valley Climate Action.  The appetite for community action has been clearly evidenced.  SCDA will deliver our specialist skills in engaging and empowering local people across all sections of the community, building their skills and knowledge to address the impacts of climate change on their lives.  This three-year funding will support the building of sustained community initiatives to address climate change.''
Helen Meade, Chief Executive of the Railway Land Wildlife Trust, said: "It is brilliant that this funding has been secured, and testament to the hard work and collaboration of all partners. We are looking forward to playing our part by delivering activities that empower local people to move forward nature-based solutions to the climate and ecological emergencies that we are all facing."
The next steps will be creating a dedicated team to deliver the project locally, working with schools, businesses and community groups.
The project partners are: South Downs National Park Authority; South Downs National Park Trust, Lewes District Council, OVESCO, Community Energy South, Sussex Community Development Association, 3VA, Railway Land Wildlife Trust, Transition Town Lewes and Seaford Community Partnership.
Follow the project at www.southdownstrust.org.uk/south-downs-projects/ouse-valley-climate-action/
The Climate Action Fund is a 10-year £100 million fund from The National Lottery Community Fund that aims to reduce the carbon footprint of communities and support community-led movements, demonstrating what is possible when people take the lead in tackling climate change.
Nick Gardner, Head of Climate Action at The National Lottery Community Fund, said: "Communities have a big role to play in tackling climate change – even small steps can make a big difference. Thanks to National Lottery players, we are able to support organisations like Ouse Valley Climate Action bring people together to help address climate change locally, which will ultimately help to move the UK towards net zero at the same time as supporting communities to prosper and thrive."
A total of 77,000 people live in the project area.

Over 13,500 people live in areas that are identified as among the 20 to 30 per cent most deprived in England. The area is priority for health and wellbeing for the South Downs National Park and for investment to support adaptation to climate change.

Thanks to National Lottery players, since 2016, The National Lottery Community Fund has awarded £397 million through more than 6,000 grants which involve environmental action, including action on waste and consumption, energy, transport, food, and the natural environment. National Lottery players raise over £30 million each week across the UK for good causes. To find out more visit TNLCommunityFund.org.uk