Old Malling Farm Design Brief
The South Downs Local Plan includes an allocation for residential development at land at Old Malling Farm, Lewes, for between 220 and 240 homes.  The site is shown outlined in red, below.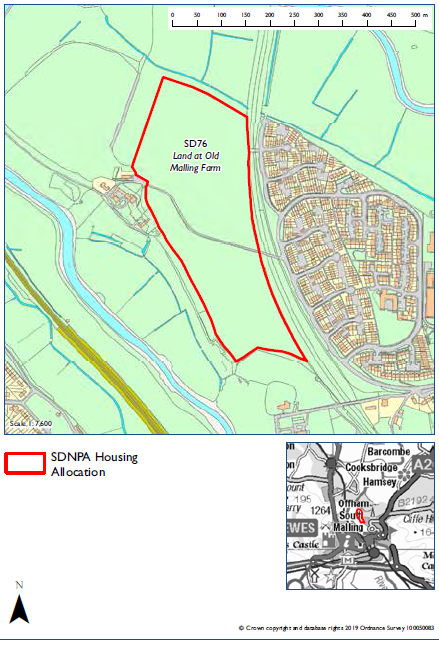 The landowner has prepared a draft Design Brief for this site. Design Briefs are an established method of providing guidance to developers, the local community and stakeholders on how a site should be developed. The draft Design Brief sets out the specific aims and expectations for this site and aims to deliver a high quality development in accordance with the requirements of Local Plan policies.
We are consulting on this draft Design Brief and would very much welcome your feedback and comments. The document, can be viewed here.  We request that you provide any comments by 18th March 2020. This can be done on-line via the website (or by searching for case SDNP/DBC/SD76). Alternatively, you may submit comments by email to oldmallingfarm@southdowns.gov.uk.
Following the close of this consultation we will consider the comments received and make any necessary changes to the Design Brief. It will then be published as a final document and will be an important consideration in the determination of any planning applications at the site.
If you have any further questions please let us know using the email above.