New chair elected to lead South Downs National Park
A new Chair has been elected to lead the South Downs National Park Authority and has vowed to further strengthen efforts to tackle the biodiversity crisis.
Vanessa Rowlands was appointed at the Annual General Meeting of the National Park Authority following a vote by Members.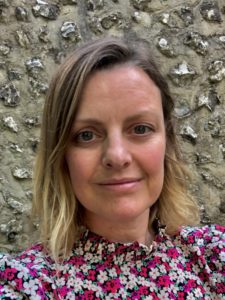 Vanessa has been Deputy Chair for the past two years and takes over from Ian Phillips, who had been leading the Authority since 2020. At the meeting, Ian was elected as Deputy Chair.
Vanessa was appointed as a Member by the East Sussex Parishes in June 2019 and has lived in the Cuckmere Valley for the past 18 years.
With a background in the creative arts, she is passionate about the region's world-class museums, galleries and historic towns and villages. A keen environmentalist, Vanessa is a supporter of sustainability and the conservation of natural habitats.
Vanessa said: "It's a huge honour and very exciting to become Chair.
"I'm really proud that I'm the first Chair of SDNPA who's come from a parish council within the National Park. I have been an active member of my local community in Cuckmere Valley, East Sussex for many years and have experienced first-hand what it's like to live and work in this wonderful, but fragile, landscape.
"I'm keen to focus on the three priorities of the Corporate Plan – nature recovery, climate action and creating a National Park for all – and working with our amazing partners. We work with such brilliant, hardworking partners and one of our big jobs is to enable them to do what they do best. I'm all about enabling people to do positive things and make a difference. I'd also like to take this opportunity to thank the dedicated staff at the National Park.
"I want to focus on relevance. It's about the National Park being relevant to the businesses and our local communities, both inside and outside the National Park, so we can all be proud of this amazing region and all the opportunities it brings. I want to continue to connect with communities across the length and breadth of the National Park, as well as those villages, towns and cities around the National Park.
"Nature recovery is a big priority. I don't want generations of the future to ask 'Why didn't they do more to help nature?" With our ReNature campaign, we have this incredible chance to make a difference and create a nature recovery hub that will bring wider benefits to the entire region. Ultimately, I want nature to be everywhere, for everyone, whether it's in your garden, local park or indeed the National Park."
And Vanessa added: "As the new Chair, I want to hear people's stories – stories that may not have been told yet and also new voices. There's a lot of work ahead, but I'm excited for the challenge."
Trevor Beattie, Chief Executive of the National Park Authority, said: "Many congratulations to both Ian and Vanessa.  Ian is in his last year of appointment as a Secretary of State Member so this switch of roles will ensure that the new Chair will be benefit from his experience and continuing support in her first year in the post.  This is a model of succession planning that will provide the Authority with the continuity and stability we need to navigate the challenges of the coming year."
The Chair and Deputy Chair are key strategic roles, guiding the National Park Authority's work, maintaining political links with local councils and other agencies, and supporting the Authority in fulfilling its statutory purposes.