Nature trails are given a new lease of life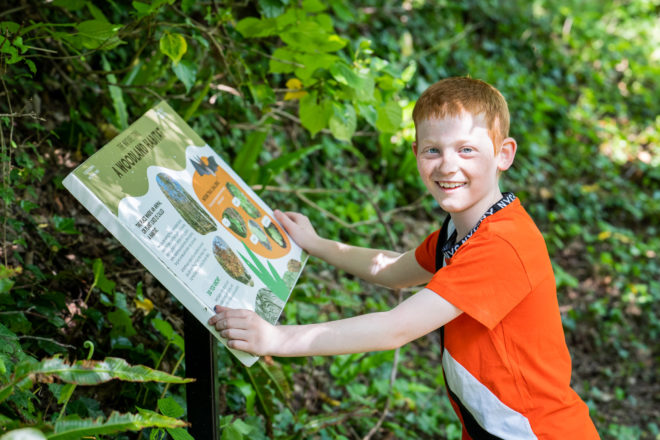 Nature trails with spectacular views of the Arun Valley are once again open to the public following a major revamp.
Amberley Museum's re-imagined nature trails were opened last month to mark World Environment Day.
Tim Burr, Deputy Chair of the Policy and Resources Committee of the National Park Authority, officially opened the trails, which have been restored thanks to funding from our Covid Recovery Fund.
There are two nature trails at the museum: the Hillside Trail had been closed for some time due to fences falling into disrepair and many ash trees along the path suffering from ash dieback and needing to be removed. Thanks to the funding, the Hillside Trail is open once again and visitors can climb to the top of the White Pit and see spectacular views of the valley.
The Lower Nature trail is a more leisurely stroll that now includes a new outdoor meeting space for groups, such as guides and scouts, and where adult classes can take place.
Both trails have new information boards with children's activities introduced by Bella the Bat, who was designed and drawn by a pupil from Amberley School.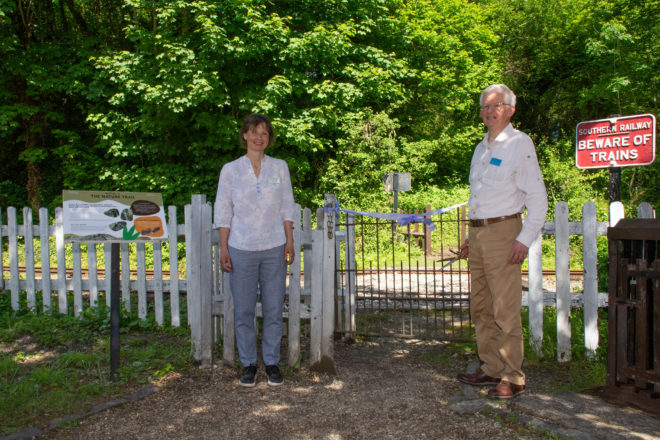 Amanda Elmes, who leads learning and outreach for the Authority, said: "It's great to see these wonderful trails given a new lease of life thanks to our Recovery Fund and I hope people enjoy exploring them this summer and autumn."
Amberley Museum is a 36-acre site in the heart of the National Park. Often referred to as multiple museums in one, the Museum has over 20 exhibition areas covering everything from vintage vehicles to communications, to electrical goods to crafts and nature trails to rides on a narrow-gauge railway and historic buses.
Find out more and pre-book tickets at www.amberleymuseum.co.uk