National Park Minister says thank you to South Downs volunteers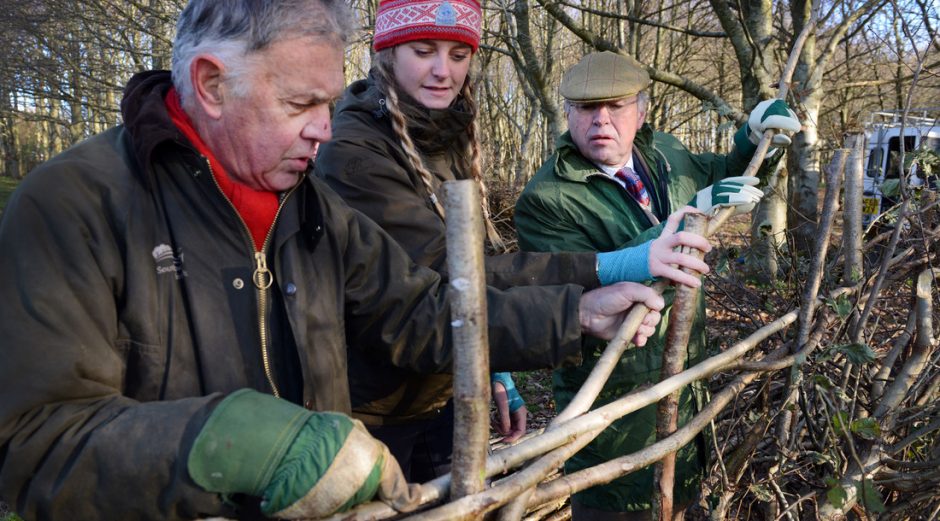 Lord Gardiner, Minister for National Parks, visited the South Downs National Park ahead of International Volunteer Day, marked on 5 December each year, to celebrate the power and potential of volunteering.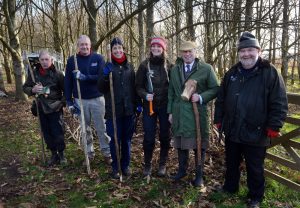 On 1 December Lord Gardiner met some of the South Downs Volunteer Rangers who give up their time in the West Sussex part of the South Downs at Stedham Camp Site, run by Midhurst Youth Trust. During the summer the campsite is full of youth groups and South Downs National Park assistant ranger Kate showed Lord Gardiner how the volunteers are laying a hedge on the site, using traditional skills. The minister also had the chance to get involved in the task.
National Parks Minister Lord Gardiner said:
"England's National Parks are some of our most cherished and breath-taking landscapes, and the hard work and dedication of volunteers around the country is a vital part of safeguarding them for future generations.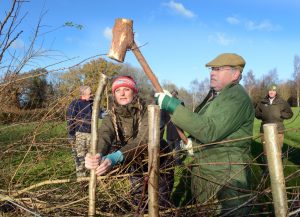 "I had the great pleasure of spending some time with volunteers recently from the South Downs National Park Volunteer Ranger Service, and their enthusiasm for the work they do was inspiring. I would encourage anyone living near a National Park to get involved with volunteering work."
Margaret Paren, Chair of the South Downs National Park Authority, said:
"With Christmas just around the corner, International Volunteer Day is the perfect opportunity to say thank you to all the people who give up their time, year-round, to volunteer in the National Park.
"Last year the South Downs Volunteer Ranger Service gave up 6,372 days of their time to enhance and care for the South Downs National Park. That's an astonishing seventeen-and-a-half years of volunteer time given, in the space of just one year, by around 450 people!"
The South Downs Volunteer Rangers vary in age from 17 to 86 with the longest serving member having spent 34 years volunteering – decades before the South Downs was officially designated as a National Park.
Hedge laying is only one example of the work that South Downs Volunteer Rangers take on. Depending on the season they might be:
managing habitats – for example, clearing scrub for restoration of grassland and heath or coppicing woodland;
working to improve access – installing gates and stiles; clearing footpaths and bridleways; or monitoring and maintaining the South Downs Way;
involved in construction tasks – building barn owl and other bird boxes, bug hotels, artificial otter holts, or benches;
monitoring wildlife, this might include butterflies, mink, water voles, wild flowers, dormice and farmland birds;
collecting oral histories and undertaking archival research;
raising awareness of the National Park; and
helping with desk-based work.
Quick Links
Learn, Enjoy & Care For
National Park Authority
Planning