National Park communities benefit from more than £250,000 Section 106 funding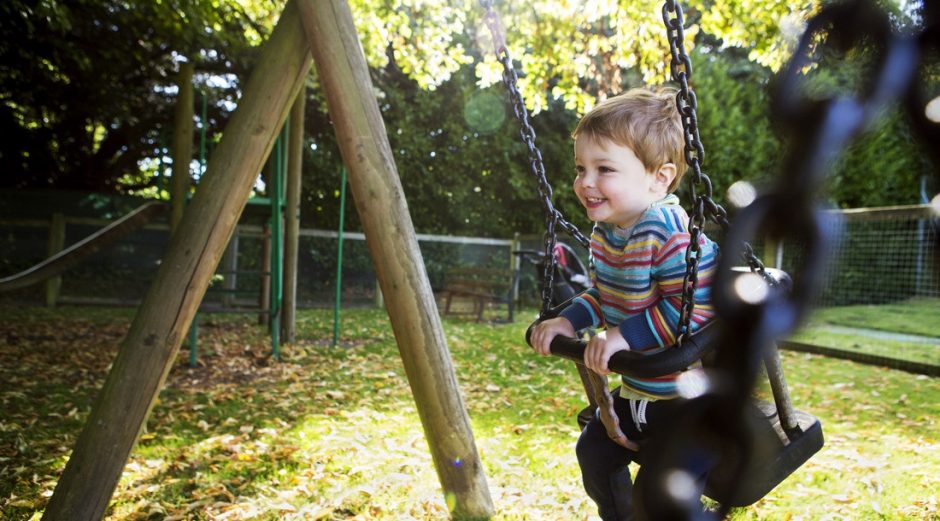 The acquisition of an old library to be used at a community facility and town council offices,  improvements to paths and the purchase of new play equipment were among 35 projects in the South Downs National Park awarded a total of £255,828.78 through S106 contributions in 2018.
A S106 is a legal agreement used to mitigate the impact of new homes on the local community. In the South Downs National Park the grants are awarded by the National Park Authority who work with Parish and Town Councils and as other stakeholders within communities as they develop.
Projects funded in 2018 included:
£171,546 on improving community facilities including the acquisition of the Old Library in Midhurst.
£30,684 for improvement works to paths.
£31,406 for play area improvement works and replacement equipment.
£14,035 on traffic calming measures
The full list of projects funded in 2018 are:
In Hampshire (alphabetically by town/ parish)
Droxford Parish Council
£5,538 for a new multi-use games area games wall at Droxford Recreation Ground
Froxfield and Privett Parish Council
£1,722 for improvements to Green Lane (BOAT 43a) byway open to all traffic
£1,980 for improvements to Ridge Top Lane (BOAT 48a) byway open to all traffic
Greatham Parish Council
£7,416 for improvement works to a section of the Shipwrights Way (Bridleway 11)
Horndean Parish Council
£1,335 for remedial works to St Giles Church Yard
£470 for two kissing gates to replace broken stiles currently restricting access
£687.60 for new steps at Hazleton Country Park
£370 for a new interpretation board at Catherington Lith Nature Reserve
Liss Parish Council
£8,860 to install two crossing points on Station Road
£1,375 for remedial drainage works to Newman Collard playing fields
£4,125 for the re-surfacing of a footpath in Newman Collard Playing Fields
Newton Valence Parish Council
£1,304 to refurbish the village hall play area
£1,155 to improve the village hall car park
Petersfield Town Council
£13,791.46 for drainage works at Paddock Way Recreation Ground
£445 for new entrance gates to Paddock Way Recreation Ground
£9,070 to replace the broken roundabout in the play area
Selborne Parish Council
£2,562 to resurface the community tennis court
Steep Parish Council
£1,017.50 l to buy a speed indicator device for traffic calming on Stoner Hill
£495.83 to Steep Parish Council to buy two new picnic benches for Steep Common
£4,148.50 to Steep Parish Council to improvements to BOAT 33 byway open to all traffic
Stroud Parish Council
£527 to replace a broken stile with a new kissing gate at Stroud
Sheet Parish Council
£7,495 to replace the floor in the village hall
£4,457.84 to replace the chair stacking system in the village hall
£5,327.50 for new picnic tables and benches
West Tisted Parish Meeting
£1,780 to clear an embankment, opening up a new public space on the Meon Valley Trail
£2,020.14 for landscaping and oak posts to protect the village green
£1,120.54 to install a new parish notice board
Worldham Parish Council
£3,745 to buy a speed indicator device to help with traffic calming on the B3004
In West Sussex (alphabetically by town/ parish)
Coldwaltham Parish Council
£413.16 to buy new traffic calming equipment
£2,378 to completely re-wire the sports pavilion in the recreation ground.
£1,189.63 to replace the kitchen in the sports pavilion
Midhurst Town Council
£131,203.39 for the purchase of a new community facility & Town Council Office
Mid Sussex District Council
£8,150 for a replacement artificial cricket pitch at Clayton Green Recreation Ground
Upper Beeding Parish Council
£10,323.96 for a new bus shelter at Small Dole
£7,829.63 to create a new path on Memorial Playing Fields
Quick Links
Learn, Enjoy & Care For
National Park Authority
Planning