Moving film tells the story of black trail runners
It's a chilly springtime morning in Seven Sisters Country Park and two figures in the distance are negotiating the chalk trails leading up the commanding cliffs.
They are Simbarashe Mugomba and Rachel Dench – two key members of the Black Trail Runners and a force of inspiration for a growing number of people in black and ethnically-diverse communities who want to connect with the outdoors.
The duo have now been featured in a moving short film made in conjuction with Adidas which recounts their personal journey to becoming trail runners.
Led by keen runner Phil Young and five other active founding members, the Black Trail Runners is a new thriving community who seek to increase the inclusion, participation and representation of black people in trail running.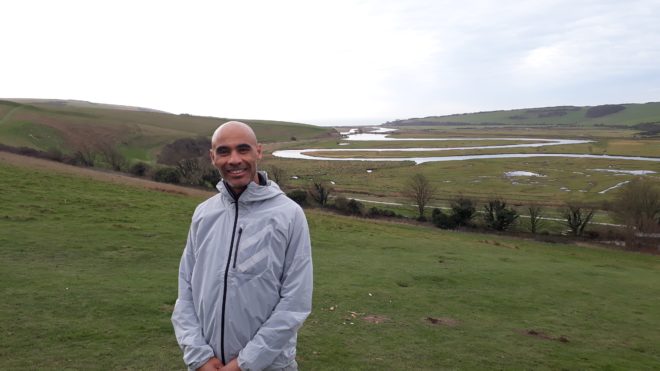 The film shoot was led by Phil and included beautiful locations in Friston Forest, the Cuckmere Valley and the cliffs at Seven Sisters (from a safe distance of course).
Phil explains why he helped to form the group last year, partly in response to the Black Lives Matter movement.
"It started with half a dozen people across the UK who share a love of the outdoors and share a love of running," says Phil, who lives in south London.
"First of all it was to see if there were other people out there like us – of which there were, and also to promote it, so that people who maybe wanted to try trail running, but perhaps felt nervous about being in the outdoors or didn't have the knowledge, could access information in a voice that they can identify with.
"One of the issues we face as people of colour in the UK that the world is not always portrayed in a way that makes everyone feel they belong."
The film aims to provoke thought, look at some of the perceived barriers and ultimately inspire, explains Phil.
"What we want to get from the film is that the outdoors is for everybody,"  says Phil.
"If you look at it historically for people of colour in the UK, we live in urban environments. A lot of accessing the outdoors is handed down generationally – how to behave in the outdoors, maybe your parents took you camping. We don't necessarily have that. If you look back to the 40s and 50s, our grandparents were too busy finding somewhere to live and work – they didn't have that leisure time to go out and explore.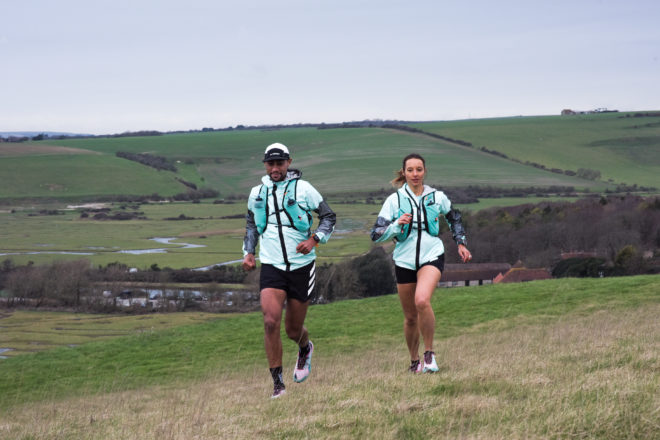 "Because our communities didn't have that connection, it's very difficult to hand that down to the next generation. So we find that young people especially, perhaps brought up in Hackney, are asking how do they access the outdoors? It's very difficult for them to just say "Let's go for a hike in the countryside". For lots of people who don't know the countryside, it could be seen as a barrier.
"What we're doing with the Black Trail Runners is showing that there are other people who are going out and enjoying the outdoors. We are saying 'Why don't you come with us and we can introduce you to the outdoors in a way you feel comfortable?' Hopefully people can learn a bit about the Countryside Code, about navigation, about areas they can go and the equipment you need."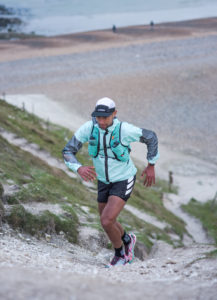 Simbarashe, 38, is a big fan of the South Downs National Park and its trails since moving to Brighton.
He says:  "I used to live in London and moved down to Brighton two and a bit years ago.
"I wasn't using much of London anyway or going to the nightclubs or theatre every weekend, so Brighton is a nice happy medium – a vibrant city but also with the seaside and access to the countryside.
"My mum is from Brighton, so I remember visiting the South Downs from as far back as I can remember.
"It was kind of motivating factor to move down here, because I knew that within 2km I could be on the trails with a nice view.
"I love the trail running on the South Downs – you kind of feel like you're in the wilderness when you're on top of the Downs. You also feel that connection with nature.
"On a windy day with the wind blowing your side at the top of Ditchling Beacon, it's an experience!
"I really enjoy the trails around Devil's Dyke – I can get a lot of work done in terms of running in quite a confined space. And when the pub's open, you can get a cup of coffee and a cake afterwards. Good times!"
Phil is really keen to share the knowledge of how to experience, enjoy and care for protected landscapes.
He adds: "I've been to the South Downs a few times and it's an incredible space. There's great trail running and mountain biking. The terrain is really unique – rolling chalk hills. One of the main beauties of the South Downs is its proximity to London – you can have a day out and be in a space where you have acres and acres of fresh air, sea views and biodiversity that you don't see in the city.
"Especially after the last year we've had with lockdown, I think it's more important than ever for people to get outside and enjoy the natural landscape and learn more about the world we live in.
"We want this environment to last. If people in the city aren't aware of the natural environment, how can they be expected to care for it? So I think it's so important that all communities come outside and learn and explore so they can take care of the planet and have an emotional investment in saving our landscapes."
For more information on the Black Trail Runners visit www.blacktrailrunners.run
Images by Phil Young @ The Outsiders Project