Managing volunteers on the South Downs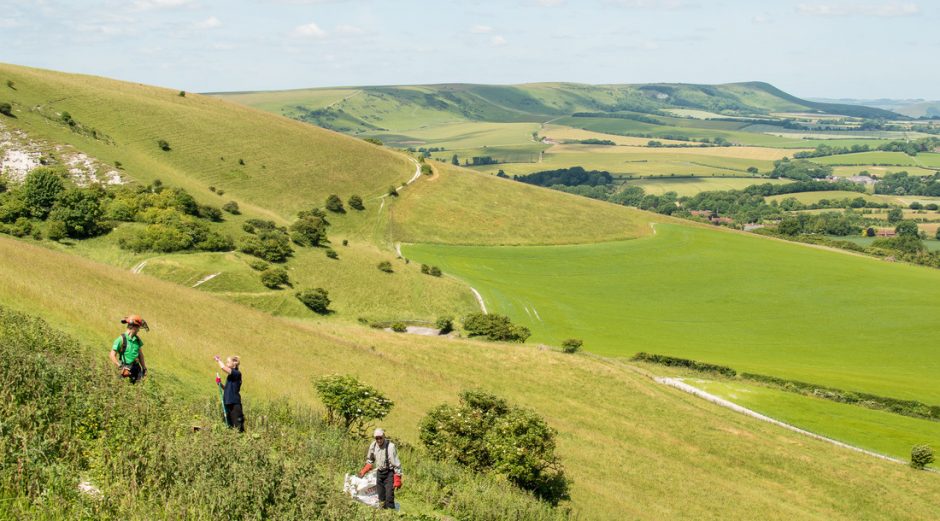 One of the great myths about volunteering is that a volunteer comes for free. It could not be further from the truth. Yes, volunteers donate their time, skills and experience to a cause or given task without payment or contract, but for volunteering to really achieve its aims a volunteer needs a manager.
In the South Downs National Park over 150 organisations engage volunteers to meet their aims and objectives. Organisations like the National Trust need volunteers to guide visitors through stately homes and tend ornamental gardens, the Wildlife Trusts have volunteers who monitor wildlife and manage habitats, while organisations like the Weald and Downland Living Museum require volunteers to act out the lives of the old Sussex peasantry to entertain visitors.
At the South Downs National Park Authority we have over 400 volunteers undertaking tasks across the chalk downland, heathland, woodland and wetlands as part of the Volunteer Ranger Service. The volunteers are overseen and led by staff rangers with a wealth of experience in both field work and managing people. Being a ranger means having the ability to lead people of all ages and backgrounds out in the countryside, it's a skillset that is not common in this day and age.
The nice day out on the South Downs is only part of the story, however. Rangers spend hours of their time risk assessing and planning activities, preparing and acquiring equipment and transport, agreeing access to sites with landowners, not to mention the administrative work that goes on behind the scenes recruiting and registering volunteers. Volunteers need training, some in unique areas such as water safety, the use of certain tools and machines, or how to monitor wildlife like dormice and bats.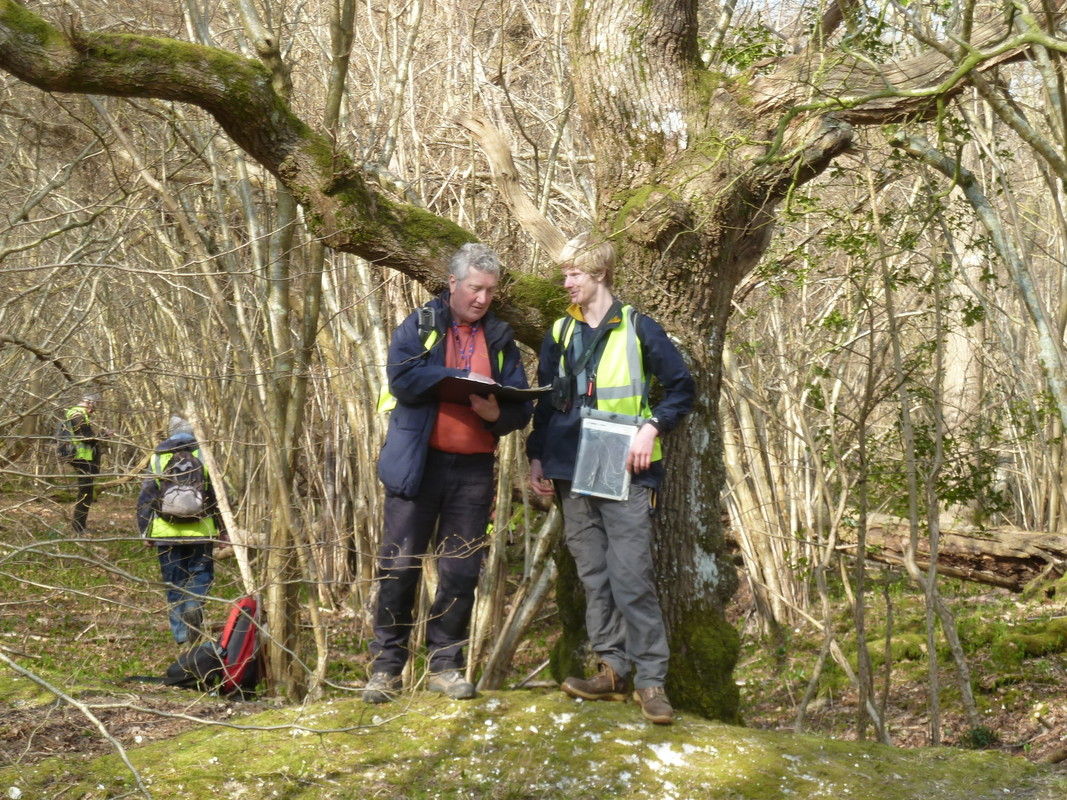 For any activity to even take place, hours and days of planning is required to ensure the volunteers are going out into a safe environment to undertake tasks that volunteers are suitably equipped and trained to do.
Beyond all the practical elements of managing volunteers, it's important to remember the role volunteer managers play as personalities and individuals in the lives of the community. The personal drive to make a difference that makes someone a ranger can inspire many people in a variety of ways. Our rangers are role models for volunteers at the beginning of their careers, they provide crucial knowledge and experience about their field of expertise. This does not even begin to measure the level of personal support our rangers offer just by spending time with their volunteer teams on a task.
One of the main reasons people volunteer in 2018 is to feel part of a community, particularly in a time when the health implications of loneliness in society are being measured. It's our volunteer managers, the likes of a South Downs Ranger, who make the foundations for that community possible.
Written by Daniel Greenwood, Volunteer Development Officer, South Downs National Park Authority
Quick Links
Learn, Enjoy & Care For
National Park Authority
Planning