Today marks the official first day of Summer.
As with most summers in the UK, we're never too sure what kind it's going to be.
Will it be the dazzling heat and long, dry days of 2018 or a washout like the one we had in 2012? (Remember those damp Olympic Games?)
As the great guidebook writer Alfred Wainwright said, "There's no such thing as bad weather, only unsuitable clothing."
With that in mind, we've put together our list of summer activities you can do, no matter the weather.
1. Summer stargazing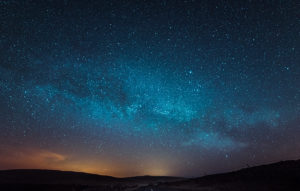 The South Downs National Park is one of 13 designated International Dark Sky Reserves in the world.
What better way to make a lasting memory than heading to the top of a hill with a blanket and flask of something warm and quietly stare up at the night sky.
2. Go for an outdoor swim
We might all like the idea of outdoor swimming but how many of us would fully commit? For those looking to try a new experience, outdoor swimming, also known as open swimming, can be euphoric, if a little daunting.
Wild Swim offers a crowdsourced map of swim locations, everything from sea swims, to lidos, to tidal pools.
As with any swimming, adhere to any warnings and always be aware of the potential risks.
3. Take part in the Big Butterfly Count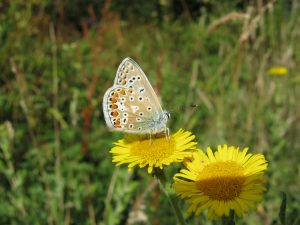 Running from 19 July – 11 August, the Big Butterfly Count is an annual nationwide survey that helps to monitor the health of the environment.
As with bees, butterflies are a key indicator species. By counting both the population and variety of butterfly species, we can start to gain a picture of how nature is weathering.
Taking part is really easy. All you have to do is commit to spending 15 minutes counting butterflies in bright conditions.
To find out more, including on how to submit you findings, head to www.bigbutterflycount.org
4. Hike a trail you've never done before
Capitalise on the longer, warmer days by committing to hike a new part of the National Park.
Have you seem the ancient yews at Kingley Vale? Or been to the top of Black Down, the highest peak in the National Park? Have you snaked through the heather of the Serpent Trail?
If you haven't done one of those, give it a try.
5. Set an early alarm to catch the sunrise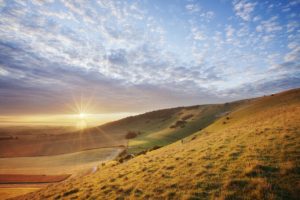 Who doesn't enjoy a 4.30am alarm?
There's no better way to start a day than waking up early and catching the early morning sun.
Seven Sisters Country Park, Bignor Hill and Old Winchester Hill all offer breathtaking sun rises.
6. Head out for a nighttime ramble
Hiking at night, even on a footpath or trail you're already familiar with, can be a wholly new experience.
The sounds are different, the shadows are different and the sky is completely transformed.
So, gather up some friends, grab a head torch and go for a nighttime ramble.
7. Explore a heathland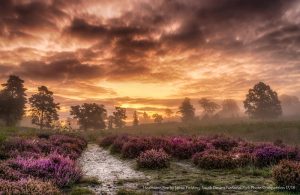 If you've never been to a heathland you're definitely missing out. Internationally, lowland heaths are rarer habitats than rainforest and just 1% of the original heathland in the South Downs remains.
We're working with partners across the National Park to expand and connect the remaining heathland sites, some of which are the only places in the country where you can find all 12 of Britain's native reptiles and amphibians.
Check out our heathlands map to discover your local heath.