Make the Serpent Trail your next walking challenge this Summer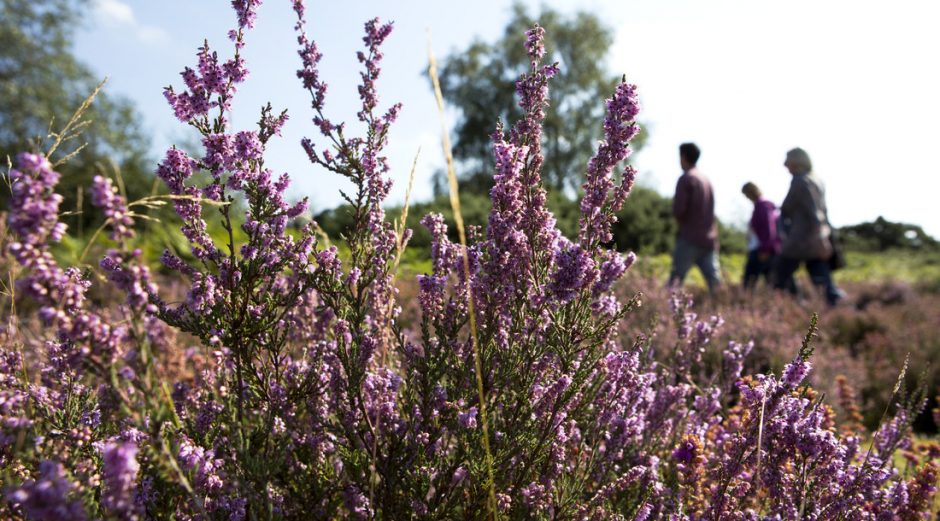 Already walked the South Downs Way? Looking for your next challenge? How about exploring the Heathlands of the South Downs by taking part in a FREE 64 mile long guided Serpent Trail walk?
This isn't any ordinary walk either, these heaths are a haven for some of Britain's rarest wildlife. They are an open and unique landscape teeming with hidden treasures and historical tales and no two of these sites are the same.  More information about the trail can be found on our Serpent Trail page.
Running from 17 – 22 July 2017, we will be tackling this 64 mile long trail over 6 days and will be joined by story tellers who will be bringing the heaths to life with re-enactments of real heathland stories. We will also be joined by the site manager for each heath we visit, who will tell us a little more about the management and biodiversity of the site.
We are also running a FREE mini bus shuttle service from the South Downs Centre, which will pick you up and take you to the start point on each day and drop you back once you've completed the walk.
We will be covering approximately 10miles a day and you can join us for as many days as you like.
Day 1 – Haslemere to Lynchmere
Day 2 – Iron Hill to Older Hill
Day 3 – Older Hill to Petworth
Day 4 – Petworth to Sutton End
Day 5 – Sutton End to Midhurst Common
Day 6 – Midhurst Common to Petersfield Heath
There is limited availability on each day, please email heathlands@southdowns.gov.uk or call 01730 819320 to book your place.
Quick Links
Learn, Enjoy & Care For
National Park Authority
Planning