Make great memories in England's National Parks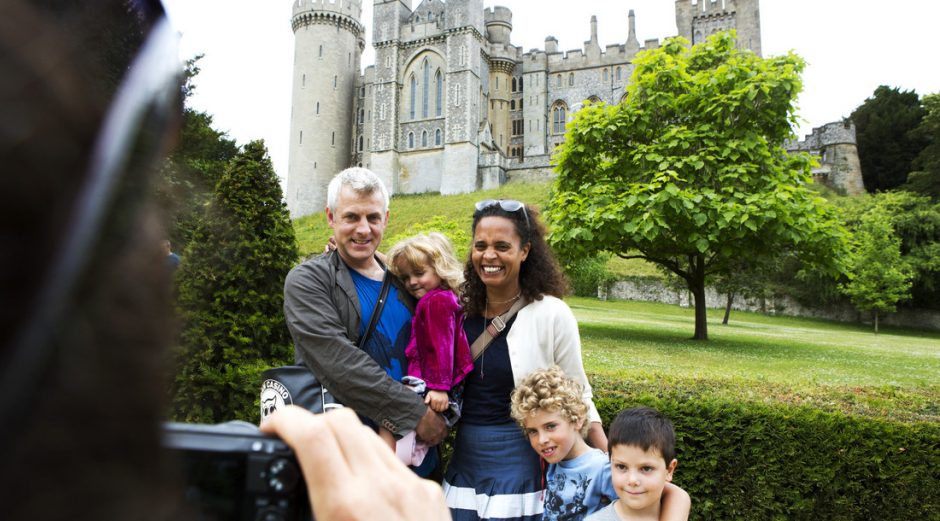 October 10, 2017
The South Downs is one of nine English National Parks that will benefit from £1m funding to encourage more overseas visitors. 'Make Great Memories in England's National Park's has successfully won this funding from the UK Government's £40 million Discover England Fund, administered by VisitEngland.
'Make Great Memories' is a two year project, led by the Peak District National Park, which will specifically target visitors from Australia and Germany – making it easier for them to plan visits, find experiences and book their trips to England's National Parks. This will include developing inspiring branding; showing off the world-class experiences on offer in; getting local businesses involved in enhancing the experiences available to visitors; and building partnerships with the travel trade in these countries.
Margaret Paren, Chair of the South Downs National Park Authority and National Parks England, said:
"National parks are the most iconic, awe-inspiring landscapes England has to offer, with distinct cultures, traditions, food, rich archaeology and nature. Unlike many other countries our national parks are free to enter and relatively easy to reach from nearby towns and cities.
"This is a great opportunity to showcase the South Downs National Park to the wider world, help more people discover the fantastic experiences they can have here, and support local businesses."
England's national parks are major contributors to the tourism economy, attracting over 94-million visitors a year and accounting for almost a quarter of spending on rural tourism – currently accounting for more than £4bn of visitor spending.
Make Great Memories in England's National Parks is one of a number of successful projects to receive funding from the UK Government's £40 million Discover England Fund. VisitEngland will be working on a programme of activity to ensure that England stays competitive in the rapidly growing global tourism industry, by offering world-class English tourism products to the right customers at the right time. The Fund is a central government funded programme of activity, supported by match funding partners in the public and private sectors.
VisitEngland Chief Executive Sally Balcombe stated:  "The calibre of submissions reflects the innovation in product development thriving across the country's tourism landscape. The successful projects will boost international and domestic visitor growth creating a step-change in the industry and spreading the economic benefits of tourism across England. This project will draw domestic city dwellers and international visitors to discover more of England's stunning countryside showcased in our National Parks."
Sarah Fowler, Chief Executive Peak District National Park stated:  "Visit England's Discover England Fund gives us an exciting opportunity to showcase the English National Parks special qualities to a broader international market. Over 90% of visitors to our National Parks are domestic, this programme will be instrumental in promoting English National Parks to new audiences and grow our global support for the enjoyment and care of these iconic, quintessentially English living landscapes. All of which will benefit our domestic visitors and rural economy."
Quick Links
Learn, Enjoy & Care For
National Park Authority
Planning