Major recruitment drive for people to help shape National Park
An exciting opportunity has come up to help shape the future of the National Park and make it an even better place for everyone.
The National Park Authority is launching a major recruitment drive for volunteers to join the Citizens Panel – an important community-based panel made up of people living in or near the National Park.
Since 2017, hundreds of people have joined the panel and work with the National Park Authority on key issues around activities, events, volunteering, campaigns and community work. The panel helps to determine what issues are important to residents and what the authority and partners can do to improve people's health and well-being.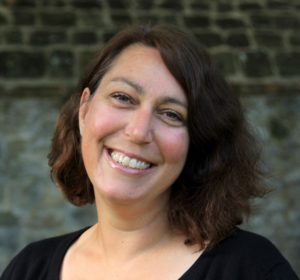 Tanya Hibberd, Performance and Research Lead for the South Downs National Park, said: "This is a volunteering opportunity of a different kind for the National Park – and one that is a great chance to have a big impact for just a small commitment!
"We're really keen to hear from people who want to help make a difference and have their say on a range of issues affecting the National Park. We've seen the importance of the National Park as a green asset and the region's "breathing space" increase during the pandemic and that means the work of the panel is more vital than ever."
The commitment from panel members is small – simply take part in two online surveys a year and they may also be invited to take part in one-off smaller surveys or focus groups. There is a prize draw entry to win £50 for each survey completed. Panel members also a receive a newsletter with updates about the National Park twice a year.
People are now being invited to sign up to the panel (please note panel members must live in postcodes BN, GU, PO, RH or SO) by the deadline of 30 September.
Tanya added: "The Citizens Panel is a really important touchstone for our work and will help to steer our priorities moving forward. We've had great feedback from existing panel members who find it a very rewarding volunteering role and one they can do from the comfort of their home."
As it's the 10th anniversary of the National Park, Tanya is sharing her 10 good reasons for joining the panel:
Help care for your National Park
For your National Park to thrive we need local custodians – people who care. The future is in your hands!
Share important messages with friends and family
The more people who are aware of the issues facing the National Park, the better. Getting important messages out to the community can help to change behaviour for the greater good.
Become part of a local community
Belong to a like-minded community who care about the local environment and issues of local importance.
Volunteering is good for the soul
Volunteering is not only good for the National Park and its people, it's also good for you! Helping others is known to benefit your mental health –  reducing stress, combatting depression, keeping you mentally stimulated, and providing a sense of purpose.
It's motivating!
Learning about the special qualities of the National Park and what it has to offer will inspire you to get exploring and discovering.
Shape our strategic direction
The results of our Citizens Panel surveys help to shape our work strategies by helping us find out what's important to local people and how we can make it a National Park for all.
Keep abreast of latest news
Our surveys and e-newsletters focus on our latest work and our thoughts about future work – take a sneak peek at what we're up to.
Prize draw
For each survey you complete, you could have a chance of winning a £50 prize or donation to the charity of your choice.
Volunteering is good for your CV
Being able to demonstrate how you have helped and supported others is a useful string to your bow when it comes to job applications.
Improve your local knowledge
Freshen up on your facts about the National Park and you'll be a fountain of all South Downs knowledge.
Simply go to the sign up page at https://wh1.snapsurveys.com/s.asp?k=159523627865 to complete a short registration form. If you would like to find out more before committing to joining the panel please email CitizensPanel@southdowns.gov.uk