An ideal gift for dog lovers!
Stuck for ideas on what to get your dog-loving friend for Christmas this year? Look no further – we've got the perfect gift!
What better way to enhance an idyllic dog walk in the South Downs than these stylish Dicky Bags! Made in Cornwall, the Dicky Bag is the ideal dog walker's companion. With a pocket for fresh bags and a lightweight design; it's a soft, robust, airtight, machine washable neoprene bin with a Velcro wrap, a karabiner and a belt loop. It's everything you need on your lead! No need to carry that stinky poo bag at arm's length for the rest of your walk, just pop it in your Dicky Bag and dispose of it when you next come across a bin.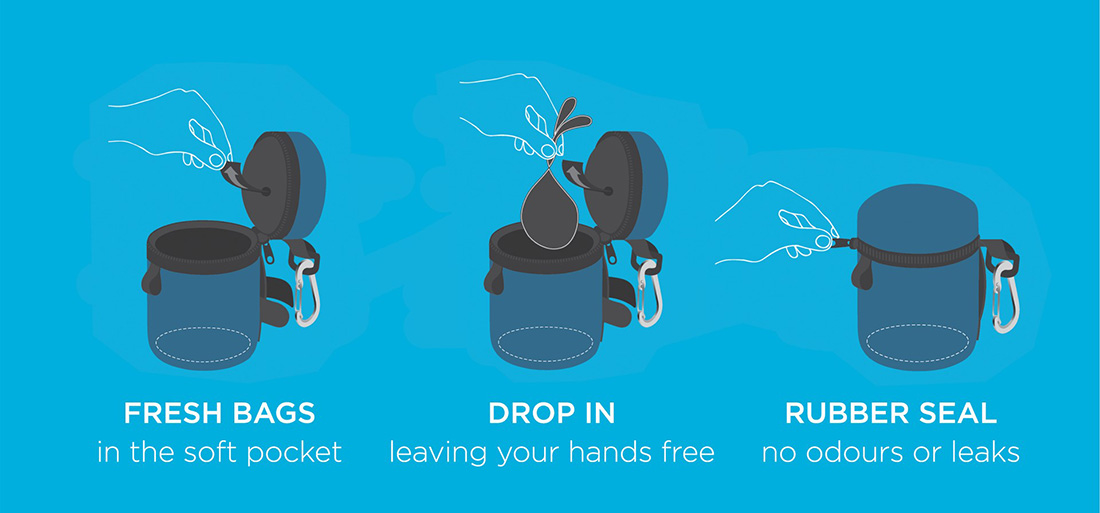 The South Downs National Park is a great place to walk your dog as there is so much for them to explore but there are microscopic menaces inside dog mess that can cause toxic harm to the environment, and in particularly to livestock such as cows and sheep. Help protect this beautiful part of the world by bagging and binning dog mess.
To encourage dog owners who care to bag and bin their dog's poo, we are delighted to be partnering with Dicky Bag to offer this excellent resource to make picking up after your dog even easier.
By purchasing a Dicky Bag through our site, not only will you be supporting our vital work but you'll also get a free shoulder strap. So visit Dicky Bag today and enter South Downs-79 at checkout. Your free shoulder strap will be automatically added to your basket (minimum spend £15).
For some top tips from loveable pooches on responsible dog walking in the South Downs watch our Canine Confessions: