Helping the vulnerable with creative art kits
Towner Eastbourne and the South Downs National Park have joined forces to send creative kit bags of arts materials and suggested activities to some of the most vulnerable in East Sussex's communities.
Thirteen community groups, charities and local services will receive over 1,000 bags in total, including Eastbourne Food Bank, Waves Seaford, Holding Space, Eastbourne NetworX, Community Stuff, Memory Lane, Children's Services, East Sussex, Brighton Women's Centre, AiM, Enthum Foundation and the Association of Carers.
The recipients will get making guides and art materials with the theme of 'Making Sense', exploring nature, natural materials and seasonal change over the course of February and March.
The bags will include illustrated guides by artist and award-winning illustrator Somang Lee, with prompts around 'noticing'; how things feel, seasonal change and raw natural making materials such as chalk, charcoal, clay and water.
Willow Mitchell, Learning Curator at Towner Eastbourne, explained: "Noticing could be anything from opening a window to hear birdsong to sitting on doorstep and watching the world go by or walking round local park, as well as local adventures in the South Downs when and where it safe to do so."
Towner Eastbourne began distributing creative materials to the community during the first lockdown last year and the latest initiative builds on the success of this work.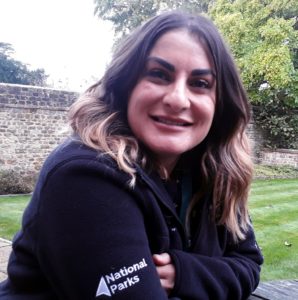 Anooshka Rawden, Cultural Heritage Lead at the National Park Authority, said: "We know this pandemic has hit some people much harder than others, and we wanted to support those charities and community groups who have been there for all our friends and neighbours who have found themselves experiencing difficult times.
"These free kit bags of art materials and activities provide a chance to find space and contemplation in the natural world, whether that is the landscape of the National Park or connection to nature on your doorstep. Creativity is a wonderful way to find moments of peace and space. It really has the power to bring people together and provide a much-needed uplift."