Help protect the "Guardian of the South Downs"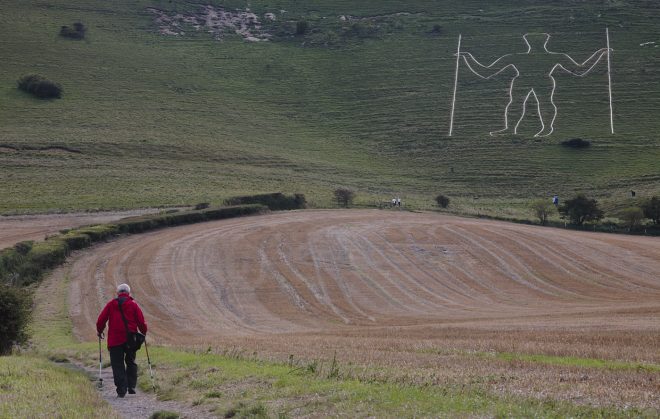 People are being given the chance to adopt an iconic piece of South Downs history.
The world-renowned Long Man of Wilmington, in East Sussex, can now be "adopted" by members of the public as part of a unique fundraising drive.
Europe's largest portrayal of the human form has stood on the hillside for centuries, becoming known to many as the "Guardian of the South Downs".
Thanks to regular maintenance by its owners The Sussex Archaeological Society, the scheduled ancient monument remains free to access and visible for miles around.
By adopting one of the 770 blocks making up its outline, people can now play an active role in its protection.
Leanne O'Boyle, Executive Director of the Society, said: "The Long Man of Wilmington is a unique and much-loved historical landmark which we are proud to be custodians of.
"By adopting a piece of the Long Man, you will be supporting our work and helping keep the heritage of Sussex safe and accessible to inspire generations to come."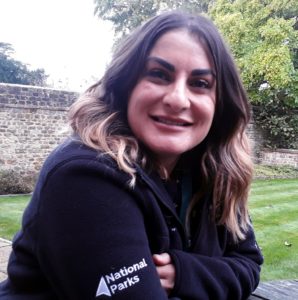 Anooshka Rawden, who leads cultural heritage in the National Park, added: "The Long Man of Wilmington is symbolic of the South Downs, part of the mythology of the landscape and captured by artists including Eric Ravilious and Philip Leslie Moffat Ward. Sponsoring one of the 770 blocks that create this mysterious figure on the hill will help secure the ongoing maintenance of the Long Man, creating a longer term guardianship for our very own 'guardian' of the Downs."
It costs £30 to adopt one of the 770 blocks and details are here