Groundbreaking biodiversity study in South Downs 250 years after the great Gilbert White
It's a stunning region famed for Jane Austen's countryside and Britain's first ecologist Gilbert White.
Now a groundbreaking study has shone a light on the biodiversity of this quintessential English countryside – and shown wildlife around Selborne is not doing so badly after all.
The survey is the most comprehensive since Gilbert White's own studies almost 250 years ago that culminated in The Natural History of Selborne, which was first published in 1789 and has since run to nearly 300 editions worldwide. White was a pioneering naturalist who transformed the way we look at the natural world, his writings influencing the likes of Charles Darwin and David Attenborough.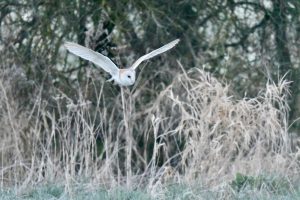 The study, published this week after five years of painstaking data collection by a team of dedicated volunteers, collates around 10,000 species records across the animal kingdom in the Selborne Landscape Partnership (SLP) area (5,600 hectares), much of which falls within the South Downs National Park.
The five-year study has already found 114 different bird species – just short of the 120 or so recorded by White, which he collected over several decades and across a much wider area in the 1700s. Eighty-eight of these bird species (more than three quarters), such as the swift, swallow, barn owl, linnet and grey partridge, are the same as those recorded almost 250 years ago and, while there have been some losses, there have been gains too.
The report has been produced by the Selborne Landscape Partnership (SLP), which has existed for almost 10 years and comprises around 30 dedicated farmers and land managers working together to create a joined-up network of wildlife habitat and promote nature-friendly food production.
Debbie Miller, lead author of Farming in Partnership with Nature – A New Natural History of Selborne, said: "We hear a lot of negativity about the state of Britain's biodiversity, so it's nice to share some really positive news that wildlife is flourishing on farms here in the Selborne Landscape Partnership.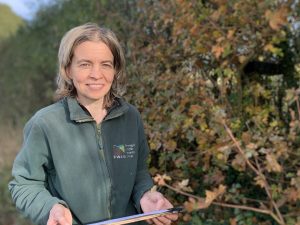 "It's thriving because the area is being managed sensitively to retain and restore a range of habitats for farmland wildlife, creating greater connectivity across farm boundaries. In this commercially farmed landscape, farmers locally have worked really hard to create spaces for nature to thrive – collectively sharing skills and knowledge to better manage their land for wildlife.
"I'm extremely proud of what both the SLP farmers and volunteers have achieved, and I hope that these achievements will encourage and motivate others – just as Gilbert White's legacy continues to inspire the group.
"Ultimately, this report shows that integration of nature conservation and farming is achievable and, indeed, vital for nature recovery to be successful in the UK. By working together, we believe we can make this area even more biodiverse than it currently is. Gilbert White would be proud I hope!"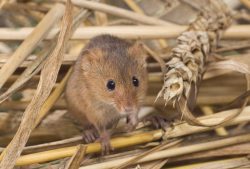 The group has been working to support "target" species, such as the brown hairstreak butterfly and the iconic harvest mouse, which was first identified by White as a distinct species. The group has been supported by the South Downs National Park Authority and the South Downs National Park Trust, amongst other supporters and sponsors.
Some key findings from the wildlife survey include:  
Several bird species were discovered that White never spotted. These include introductions such as

Egyptian goose, mandarin duck, red-legged partridge, white stork and little owl, plus natural range expansions such as gadwall, Mediterranean gull, little egret, goshawk and firecrest.

A total of 79 barn owl chicks were recorded between 2017 and 2021 – benefitting from the installation of 53 nesting boxes and the creation of 93 miles of tussocky grass margins across the region.

Changes in hedge cutting practices has created ideal habitat conditions for the brown hairstreak butterfly, enabling its recovery across the area.

Farmland birds such as yellowhammers, linnets and skylarks are benefitting from conservation measures implemented by the group, such as the provision of 77 hectares of seed-rich plants and 40 song-bird feeders to provide winter food, as well as a network of good quality hedges and edges to provide nesting places and protection from predators.
The farmers have introduced a long list of conservation measures to help retain or create wildlife habitats. The SLP area now boasts 25.1km (over 15 miles) of restored hedgerow, 151km (93 miles) of tussocky field edges, 74 hectares of flower-rich habitat and has started restoration work on some of its 100 ponds. Wildflower planting has also taken place as part of the National Park's Bee Lines initiative and the farmers aim is to create up to 3 hectares of high-quality, flower-rich habitat per 100 hectares for pollinators.
Some of the conservation work has benefited from funding from the Farming in Protected Landscapes programme, which is administered by the National Park Authority. A grant helped two farmers buy specialist cut-and-collect machines to improve management of flower-rich areas.
William Selborne, who leads the Selborne Landscape Partnership, said: "233 years after Gilbert White's famous baseline, this report proves that if farmers collaborate at the landscape scale to create and restore habitats the whole can be more than the sum of the parts – delivering space for nature and burgeoning wildlife populations at the same time as producing food from the farmed landscape."
Andrew Lee, Director of Countryside Policy and Management for the National Park, said: "Loss of biodiversity is one of the biggest challenges facing the UK and that's why nature recovery is a top priority for the South Downs National Park. This report offers some very inspiring news and we are lucky to have so many farmers who are demonstrating that nature can thrive alongside food production. We need this to happen across the National Park for our wildlife to recover to the levels seen in Gilbert White's days and I hope the story of Selborne can be a blueprint for best practice across the National Park and indeed the UK."
For more information on the Selborne Landscape Partnership visit https://selbornelandscapepartnership.org.uk/
Two years ago the South Downs National Park launched its ReNature campaign to create 13,000 hectares of new habitat for wildlife across the National Park. Find out more and donate at www.southdowns.gov.uk/renature/donate-now-to-renature/
The group's biodiversity report 'Farming in Partnership with Nature – A New Natural History of Selborne' will be officially unveiled at Gilbert White's House and Gardens in Selborne on Monday, 20 March.