"Giving back to a place I love so much"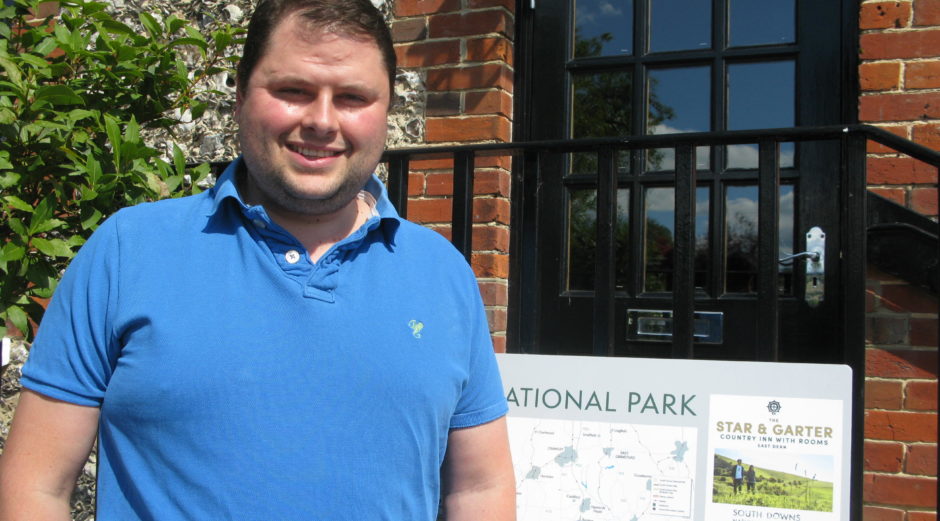 Giles Babb fell in love with the countryside from those summer walks on the South Downs as a child.
Now the well-known businessman and publican is giving something back by partnering with charity the South Downs National Park Trust.
Giles recently took over The Star & Garter, an 18th century pub nestled in downland at East Dean, near Chichester.
Giles has agreed a Visitor Giving partnership where guests at The Star & Garter will be invited to make a £5 donation to the charity on top of their stay at the inn. Diners are also invited to donate £1 to be added to their meal bill at the restaurant.
The Trust is working closely with national and community-based organisations for the benefit of the National Park and initiatives include the protection of endangered species, new walking and cycling routes for people with disabilities, and a new campaign this year to reverse the decline of bees.
Giles, who owns The Blue Bell Inn in Emsworth, said: "Even though I grew up in Portsmouth and have lived in Emsworth most of my life, I've always felt a strong connection with the South Downs. It's such a special place and the views really do take your breath away.
"It's very exciting to now be working in the heart of the South Downs and I was keen to give something back. The Visitor Giving partnership is the perfect way to do my bit – it's very straightforward and easy to incorporate into the business.
"This donation scheme is a wonderful way for local businesses and their customers to play their part in protecting and enhancing the South Downs."
Visitor giving is a simple way of inviting voluntary donations from visitors, inspiring them to put something back into looking after the places they love to visit. For further details contact Sandra Grant at Sandra.Grant@southdownstrust.org.uk
Quick Links
Learn, Enjoy & Care For
National Park Authority
Planning