Fundraising night for South Downs National Park Trust raises over £60k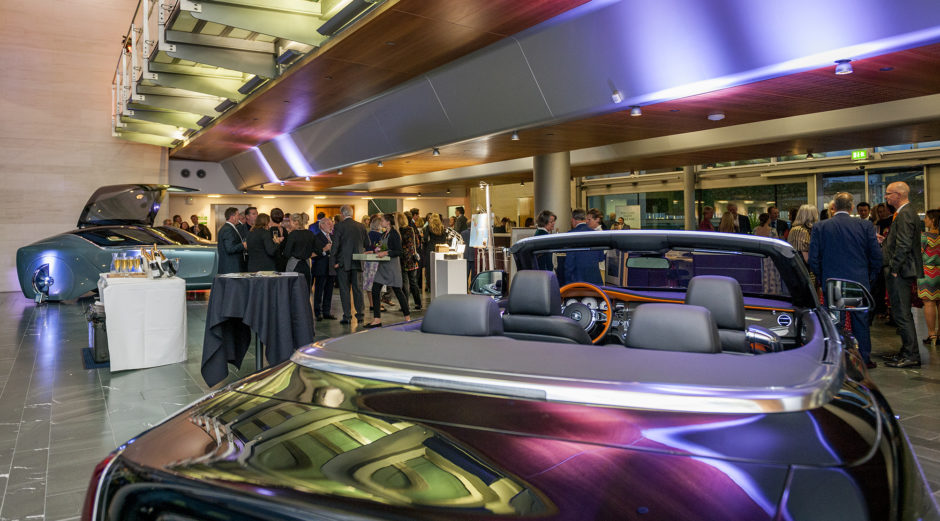 The home of Rolls-Royce at Goodwood was transformed for 'one night only' as an opera house to raise funds for the South Downs National Park Trust.
The evening was hosted by the Duke of Richmond and Gordon, Chairman of the Trust's Development Board, and actor Hugh Bonneville, who lives in the National Park and is best known for playing the role of the Earl of Grantham in the period drama, Downton Abbey. The unique event included a silent auction, raising over £60,000 to help protect and enhance the South Downs National Park for future generations.

The funds will help support a number of key projects, including supporting more children to get outside and learn in the National Park, improving walking and cycling routes, and increasing biodiversity by creating new wildlife corridors.
Julie Fawcett, Chair of the South Downs National Park Trust, which is the official charity for the National Park, said: "It was a fantastic evening of fundraising and the amount raised is incredible – a clear reflection of the love people have for this world-class landscape.
"We want to see more rare habitats protected, more local communities thriving and more people able to access the National Park. This fundraising boost will really help to achieve our goals and we'd like to thank everyone who donated."
Andrew Ball, Head of Corporate Relations at Rolls-Royce Motor Cars, said, "We were delighted to support the South Downs National Park Trust with this exceptional event. We work closely with the Trust and, with the Park just a stone's throw from the Home of Rolls-Royce, we are reminded daily of our spectacular location."
Quick Links
Learn, Enjoy & Care For
National Park Authority
Planning