Funding boost of £1.5m for South Downs communities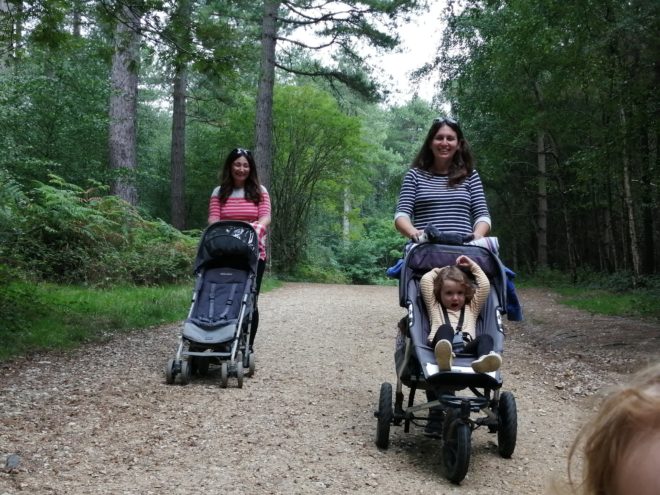 New walking routes for families and people with disabilities, cycle hubs, play facilities, and a refurbished pavilion are among the projects to benefit from a major funding boost from the South Downs National Park Authority.
More than £1.37m will benefit almost 30 community schemes across Hampshire, West Sussex and East Sussex.
The investment comes from the Community Infrastructure Levy (CIL), which is administered by the Authority and paid by developers to support new local infrastructure.
As well as the £1.37m, 22 parish or town councils across the National Park will be taking a share of just over £256,000 to support grassroots projects in their area.
Among the inspiring projects will be a mix of initiatives to help better connect urban areas to the countryside, including new Miles Without Stiles routes in Hampshire. Over 130 miles of stile-free routes will be created around Winchester and from Hambledon to Rowlands Castle.
In West Sussex, funding will help to create the first phase of a shared-use traffic-free path connecting the south of Midhurst to the town centre.
In East Sussex, a cash injection will help pay for Phase 6 of Egrets Way, connecting Rise Farm to Rodmell in the beautiful Ouse Valley.The people of Fernhurst will also benefit from a modernised and expanded sports pavilion, while new play equipment will be installed at Lavant and Liss.
Substantial funding will go towards expanding facilities and services at the Sustainability Centre, near Clanfield, while nearby at Queen Elizabeth Country Park, a new cycle hub is being created with new trails for children and adults, bike repair facilities and battery charging.
On the East Sussex coast, funding will improve facilities for chaplains, coastguards and the police at Beachy Head chaplaincy. Buzz Active, in the Cuckmere Valley, will be receiving funding to improve access for paddle sport enthusiasts.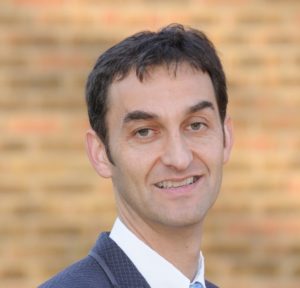 Tim Slaney, Director of Planning at the South Downs National Park Authority, said: "As 2021 draws to a close, we're delighted to announce this significant funding of over £1.5m to help local communities across the region.
"Having access to green spaces has never been more important and a large proportion of this funding will help people walk or cycle right into the heart of some of the South East's most beautiful countryside.
"It's wonderful to see such a varied range of projects, whether it be a village play area, new walking trails, tree planting or a new drama facility for a school, benefitting local communities and visitors.
"This substantial funding underlines the tremendous value of good planning and showcases the benefits that flow from high-quality development in a protected landscape such as the South Downs."
East Sussex
Wallands Primary School SuDs Project in Lewes – to provide an exemplar sustainable drainage scheme providing many benefits, including reduced flood risk, learning opportunities, improved outdoor space, and more spaces for nature. £150,000
Egrets Way Phase 6 – to develop a shared-use path from Rise Farm to Rodmell (3.1km). £131,250
Beachy Head Chaplaincy – improvements to existing facilities for chaplains, coastguard and police. £42,500
Seven Sisters Country Park – to improve facilities and services. £80,000.
Buzz Active – improving access for paddle sport users in the Cuckmere Valley. £30,000.
Beacon Parishes Traffic Group – extension of Jubilee Pathway at Spatham Lane. £15,000
West Sussex
Pavilion 2022, Fernhurst – to modernise and expand the sports pavilion to serve Fernhurst. £200,000.
Midhurst – to help West Sussex County Council fund the first section of Midhurst Greenway initiative, creating a new crossing on the A286 and a shared-use, widened route for cyclists and walkers along Jubilee Path, part of a long-term vision for a traffic-free route from south Midhurst connecting with the town centre and Easebourne.
Midhurst Common – access improvement and nature recovery works to create new walking and cycling routes along the old Petersfield to Midhurst railway line. £61,000
Lavant – replace or refurbish equipment at children's playground. £50,000
Amberley – creation of a new community car park at School Road. £35,000.
Funtington – refurbishing village hall. £30,000.
Petworth – improvements to Leconfield Hall. £20,000.
Levin Down, near Singleton – access improvement works and new walking routes. £16,400.
Bury School – refurbishing toilets. £15,000.
Stedham and Iping Recreation Ground – replacing or refurbishing play equipment. £12,525.
Fittleworth – heathland restoration at Hesworth Common. £9,000.
Fittleworth – tree planting at Birchwalk Woods. £1,500.
Hampshire
Sustainability Centre, near Clanfield – expand facilities and services related to sustainable education, eco-tourism and residential courses. £100,000.
New Miles Without Stiles routes, led by Hampshire County Council – creating a stile-free route covering the parishes Twyford, Itchen Valley, Chilcomb and Itchen Stoke and Ovington, as well as a "southern gateway" to the National Park covering the parishes of Soberton, Hambledon, Horndean, and Rowlands Castle. Routes are ideal for families, mobility scooters and walkers with limited mobility. £53,008
West Liss Recreation Ground, Liss – to expand and renew the play area, MUGA and fitness area. £50,000.00
Queen Elizabeth Country Park, Bike Base – Cycle hubs, new trails for children and adults, bike repair facilities, battery charging, and bike washing facilities. £50,000
Petersfield School – funding for Drama Break Out Area and outdoor facilities. £40,000.
Droxford Junior School – new play and outdoor education facilities. £37,563.85.
Selborne – funding towards Village Highway Improvement Scheme. £15,000.
Steep – funding towards Village Highway Improvement Scheme £10,000.
Froxfield and Privett – funding towards Village Highway Improvement Scheme £10,000
Greatham – funding towards Village Highway Improvement Scheme £10,000