Explore the dark skies of South Downs National Park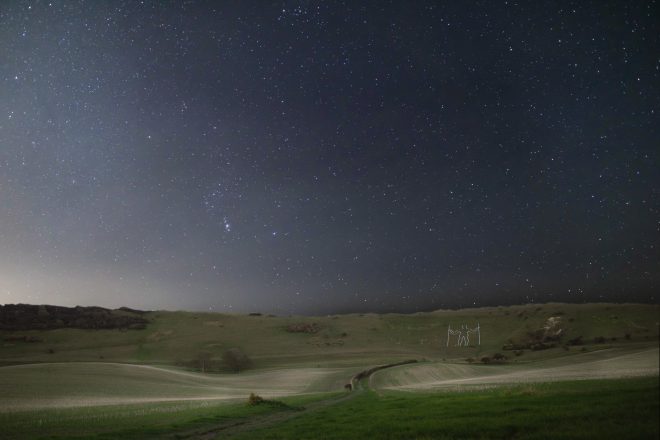 Exploring the starry night sky of the South Downs and discovering its wonders for yourself will be the theme of this year's Dark Skies Festival.
A bumper line-up of virtual and hopefully, in-person, events are being planned for the festival, which takes place across school half-term holidays from 11 February to 27 February.
Highlights this year will include a detailed look at each of the 10 Dark Sky Discovery Sites across the National Park, with useful tips on how to get the best stargazing experience at each location.
There will also be a fascinating mix of online videos and Facebook lives, covering everything from nocturnal wildlife, to astrophotography tips, to moongazing and much more.
Astronomers from the South Downs Planetarium will be staging an online tour of the winter night sky, together with a round-up of the latest developments in astronomy and space exploration.
On social media, we'll also be sharing mesmerising astrophotography images from across the South Downs and beyond and announcing the winners of the competition.
Weather-permitting, and Covid-permitting, we also hope to run some small-scale outdoor stargazing and moongazing events, giving people the chance to chat with astronomy experts and use large telescopes.
The festival celebrates the National Park's status as one of the best, and most accessible, places in the world to capture immense views of the stars. The South Downs, called "The Moore's Reserve" after the late Sir Patrick Moore, is one of 18 International Dark Skies Reserves, having been awarded the prestigious accolade in 2016.
Physicist Dan Oakley, Lead Ranger and who heads the Dark Skies status in the National Park, said: "We're really excited for our 2022 Dark Skies Festival and hope it inspires and informs people about how special a dark sky is and how you can get out and discover the universe for yourself.
"We hope the festival will really give people the know-how to make the most of the stargazing opportunities on their doorstep."
The full programme will be announced at the end of January/early February.
(main image by Verity Stannard)