Dog Lovers Wanted – Your National Park needs you!
Are you passionate about dogs?
Do you love and care about your National Park?
Are you friendly and enjoy meeting new people?
Do you know lots of other dog walkers in your community?
Do you have some spare time?
We need Dog Walking Ambassadors
I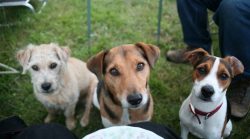 f you have answered YES to most of the above questions you may be just the person we are looking for.
As part of the Heritage Lottery funded Heathlands Reunited project and the Take the Lead campaign, South Downs National Park are searching for volunteers who would be interested in becoming Dog Walking Ambassadors.
You would be part of a wider team of ambassadors throughout the project area aiming to positively engage and educate locals about the importance of responsible dog ownership particularly on heathland sites (see Heathlands Reunited Project Area Map) with future plans to spread out further within the National Park.
Find us at the South Downs Dog Fun Day – Sunday 13 August
If you think you could offer a small but regular amount of your time to help then please read the Role Description and direct any enquiries to heathlands@southdowns.gov.uk or come and find us at the South Downs Dog Fun Day at Woolbeding this weekend on Sunday 13 August.
Quick Links
Learn, Enjoy & Care For
National Park Authority
Planning