Celebrating World Water Day in South Downs: Five things to know about The Aquifer Partnership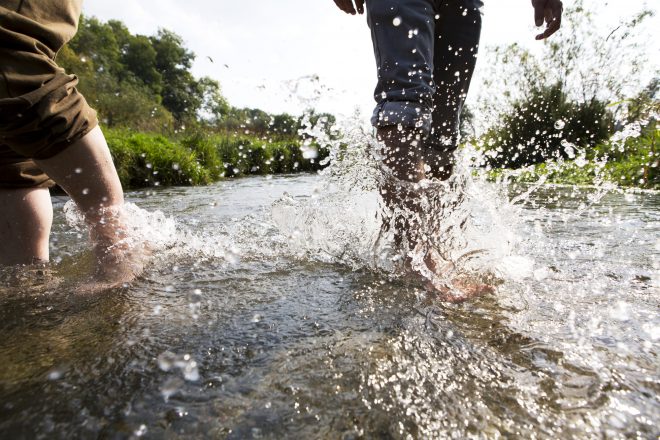 Did you know that the groundwater percolating through the chalk rock of the South Downs supplies drinking water to over 2m people across the south coast?
A key section is the Brighton Chalk Aquifer that provides water for over 400,000 homes. The Aquifer Partnership was formed in 2016 with a mission to tackle pollution and raise awareness about how to protect our precious groundwater.

To mark World Water Day in March, Katherine McKee, TAP's engagement officer, shares five amazing facts about TAP:
We're working to engage the next generation. TAP is working with schools to create rain gardens, promoting more sustainable ways of managing water in our environment, while engaging pupils in learning about water. The rain gardens not only help to keep the aquifer healthy but also provide fun and educational play areas for students. We know the importance of having alternative educational settings as no two students are alike. These rain gardens transformed uninspiring areas into lush and playful spaces that spark curiosity and support water health. They give students a reason to love going outside in any weather. We've created rain gardens in three primary schools: Moulsecoomb, Wallands, and Carden.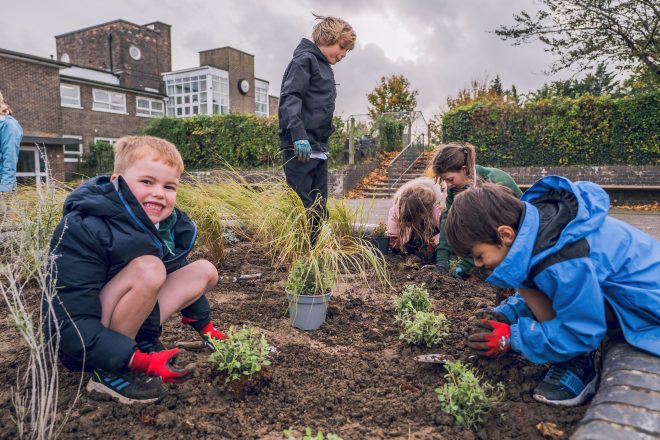 Art is a powerful tool for conservation. TAP recognises that not everyone responds to traditional conservation methods. So, we have partnered with local artists Sprite and Snub to create a mural in an underpass that showcases the impact of urban pollutants on the aquifer, what an aquifer is, and lastly how wecan help to support this vital resource. The mural is created from student artwork and will provide people with a vibrant environment as they emerge to Wild Park. The use of art not only makes conservation more accessible and approachable but also engages the community – we hosted a community painting day, well attended by local residents and schoolchildren. We've also been working with artist Laura Cook on "What is an aquifer?", a short stop motion watercolor film.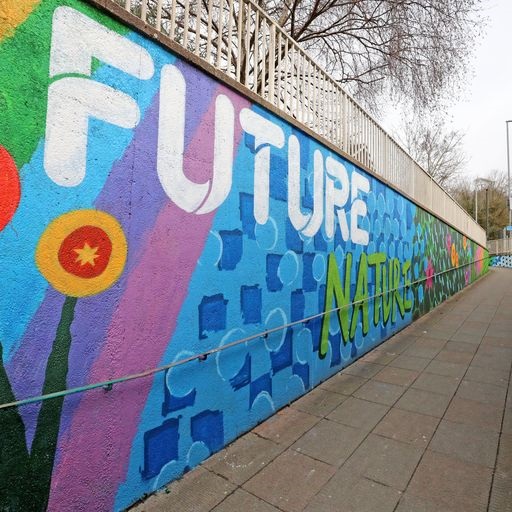 TAP is a partnership between four organisations

TAP is a collaboration between the South Downs National Park Authority, Brighton & Hove City Council, the Environment Agency and Southern Water. By working together, TAP is able to implement a range of projects across urban and rural communities. The partnership provides opportunities to connect with farmers and landowners to understand their concerns and promote best practices. TAP believes that by bringing together different stakeholders, we can achieve more than one organisation can achieve alone. Since working together TAP has connected leaders working together to make SuDS projects across Brighton, Hove, and Lewes a reality. We've still got a long way to go to compete with SuDS pioneers like the London Borough of Enfield, but working together is our way forward.
We're not just focused on our local community. We want to help support groundwater everywhere, so we've been publishing case studies and working on research projects that can benefit others around the globe. Our work with masters students has a broad range from examining the effects of cover crops on soil nitrate, to our current project studying how road runoff into a local park is impacting the groundwater quality in that area. This research in collaboration with The Living Coast and University of Brighton, even received funding from UNESCO.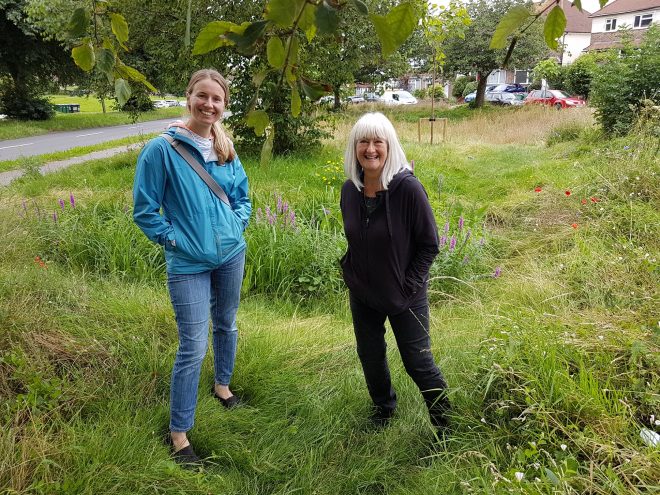 Rain Gardens everywhere! Since starting TAP we knew we had to work on projects both big and small. This is why we began the rain garden campaign, as a way to get anyone and everyone involved. Rain gardens are vital in urban areas, especially those like Brighton and Hove which are so prone to flooding. Rain gardens are a nature based solution to rainwater management. They allow rain water to slow down and soak up rather than rushing into drains all at once and overwhelming our systems. We've online resources explaining the process step by step as well as local examples such as the rain planter at The Bevy pub!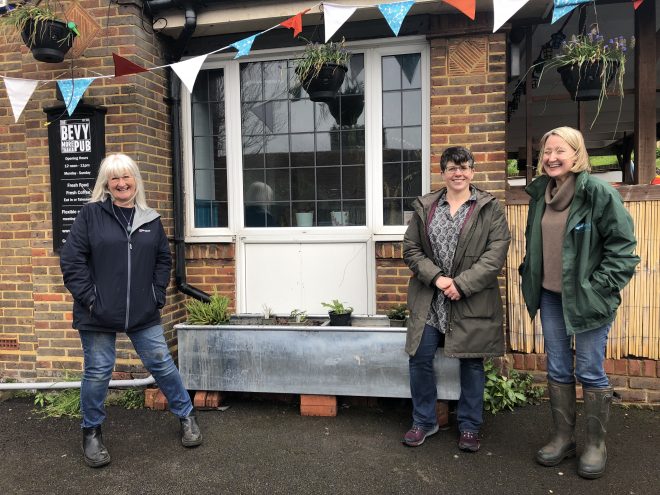 To find out more about TAP and protecting the Brighton Chalk Aquifer, visit https://wearetap.org.uk/