Celebrating the starry night's sky above us
Live tours of the night's sky, stunning astrophotography, nocturnal wildlife talks, children's colouring activities and a chance to win a top-of-the-range telescope are among the highlights of the National Park's annual Dark Skies Festival.
The fortnight of cosmic fun begins on Friday, 12 February with an action-packed line-up, including top tips for stargazing from your garden.
The start of half-term on Monday, 15 February will see an interactive Facebook Live session, with National Park Rangers Charles and Kate setting up a stargazing evening in their back garden.
A night-time safari walk, short films on wildlife, talks from astronomers, live Instagram chats with acclaimed authors, and stunning footage of space will be among the highlights of the digital event.
The event celebrates the National Park's status as an International Dark Sky Reserve – one of only 18 in the world and recognising it as one of the best places globally to capture immense views of the stars.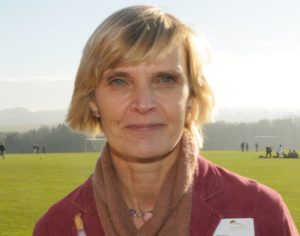 Laura Warren, Events and Engagement Officer for the National Park, said: "Our Dark Skies Festival will be different this year, but we're really hoping to be able to inspire people about how amazing and important our dark skies are.
"There'll be something for all ages and activities you can do while staying at home, so please do join us for some light-hearted cosmic fun."
Every day there will be a question to answer in our giant Dark Skies quiz and prizes include a state-of-the-art telescope and a year's subscription to Sky At Night magazine.
Each day of the festival we will also be sharing images from the Astrophotography Competition and revealing the winners.
The full programme will be published on our website later this month.