Celebrating International Women's Day in the South Downs National Park
As the National Park marks International Women's Day this March, two women with close association to the Downs, Soraya Abdel-Hadi and Thérèse Kearns, describe what nature means to them.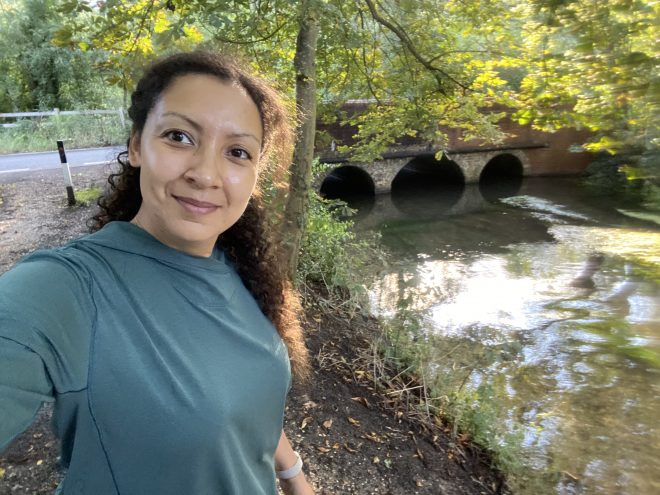 Soraya Abdel-Hadi is an award-winning writer, artist, sustainability professional and founder of All The Elements – a non-profit network for those creating change on diversity in the UK outdoors.
I was asked recently why the outdoors and nature was important to me, and I was floored.
This is because to me it's a nonsensical question –  it's not important, it's a part of us as humans and we are a part of it. The two things cannot be separated out. It's vital.
Nature provides us with all the things we need to survive – the air we breathe, the water we drink, the food we eat… and more. Joy, spaciousness, physical health, mental health, that feeling of being a very small part of a very big system that's been around for far longer than us and will continue long after we are gone – and from that, perspective, something which can completely change the way we live our lives.
It's also where I've consistently found 'my people' – horse riders and climbers, mountain people and sea souls.
It's not just on International Women's Day that I realise that the women I know through nature and the outdoors are fierce.
They are changing the world and they are taking everyone along with them, because, like nature, they are collaborative, adaptive and uncompromising.
They build others up and tear down barriers to progress. In the face of our current climate, economic and social crises, they look to nature for recovery and for solutions.
They give me hope for what is coming next and what we can all build together.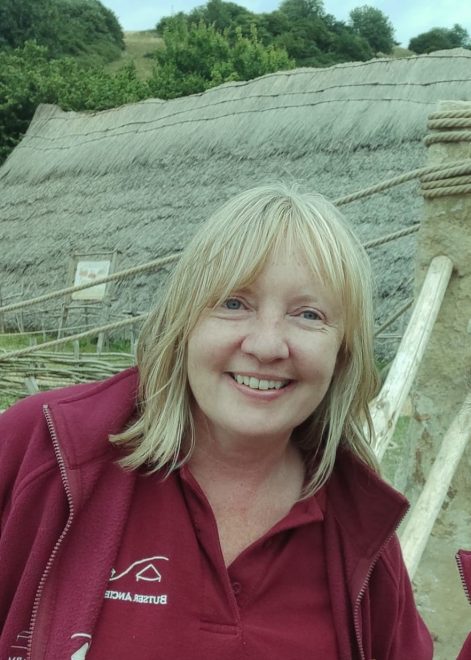 Thérèse  Kearns is the Experimental Archaeologist at Butser Ancient Farm in Hampshire. The site features archaeological reconstructions of ancient buildings from the Stone Age, Bronze Age, Iron Age, Roman Britain and the Anglo-Saxon period.
I grew up in rural Ireland, where my love of the outdoors was instilled from an early age.
My husband introduced me to the South Downs on one of our first dates, and I was blown away by the beauty and majesty of the landscape.
Since then, the Downs have held a very special place in my heart and we have explored much of the Downs together. 
I'm happiest heading off on a long walk with packed lunch in my rucksack – I could want for nothing more.
Kingley Vale remains one of my favourite places, and others include Harting Down and the steep path from Buriton through Coulter's Dean, home to the most beautiful, unique collection of wildflowers.
Each season presents something new and these places never fail to enchant.  
I feel fortunate to work in the South Downs National Park since I joined the team at Butser Ancient Farm as Experimental Archaeologist in 2021.
Not only do I get to do a job I love in an extraordinary setting, but I also get to work with an incredible team of people.
On this International Women's Day, I will be celebrating all of the inspirational women of Butser Ancient Farm.
Their passion, knowledge, generosity and great humour make it a special place, and I feel honoured to work with them every day.
To the remarkable women of Butser – I salute you!