Caution and common sense urged when visiting the Sussex cliffs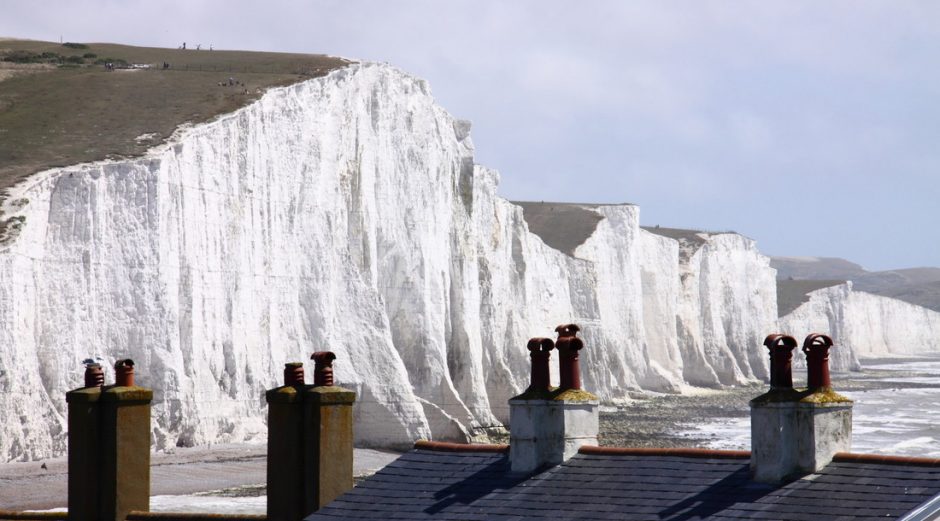 A poster campaign launched this spring will remind people to stay safe while visiting the famous white chalk Sussex cliffs this summer. You'll see warning posters appearing on bus routes, visitor car parks, in tourist information centres, on community notice boards and sent to local language schools. We are appealing to local businesses to display the posters in their windows. Safety messages will be shared through social media using the hashtag #BeCliffAware
The joint campaign is being promoted by HM Coastguard, The National Trust, South Downs National Park Authority, Sussex Wildlife Trust, East Sussex County Council, Seaford Town Council, Wealden District Council, Eastbourne Borough Council and Lewes District Council and to raise awareness of the potential dangers of the chalk cliffs to residents and visitors. Together they are also carrying out a review of warning signs across the area and updating these where needed.
The summer months always see a significant increase in visitor numbers to this coastline – which stretches from the edge of Eastbourne, past Beachy Head, the Seven Sisters and Seaford Head – eager to see and photograph the famous white cliffs and enjoy the fabulous coastal paths. At many locations there are overhangs or faults in the cliffs that cannot be seen from the cliff tops.
Matt Pavitt of HM Coastguard urged caution and common sense when enjoying the sea air and the stunning views. He said: "Sea cliffs are constantly changing, and the soft chalk rock here breaks easily. Cliff falls can occur at any time and can be significant, such as the 50,000 tonnes of rock which fell onto the beach at Seaford Head last summer.
"We're reminding everyone to stay safe. Warning signs are there for a reason. Keep away from the cliff edge and the base of cliffs when on the beach. Don't risk going to the edge to take a selfie – no photograph is worth risking your life for.
"If you see anyone in danger, or witness someone who has fallen, call 999 immediately and ask for the Coastguard. Do not attempt to rescue them."
Download the campaign poster here or  request a poster to display in the window of your business at email bsp@lewes-eastbourne.gov.uk.
For more information on how to have a safe day out at the coast visit the Coastguard Safety Campaign.
Quick Links
Learn, Enjoy & Care For
National Park Authority
Planning