Ash dieback: all you need to know
Ash dieback is changing our landscape. We're working with landowners, partner authorities and conservation organisations to manage its impact and ensure we retain a healthy treescape for future generations to enjoy.
Below is further information on ash dieback, its potential impact on the character of the South Downs National Park and how we are mitigating its effects.
What is ash dieback?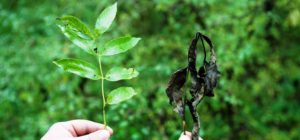 Ash dieback is a chronic fungal infection that is affecting the ash population across Europe and the UK. The pathogen – Hymenoscyphus fraxineus – attacks the internal water transport systems of trees. An infected tree is noticeable for its loss of leaves, wilting, lesions in the bark and stems of trees, and discolouration of the bark.
What are the key issues?
It's estimated there are almost 1,000 species of wildlife that have an association with ash, with 45 of these being wholly dependent on the tree. This means the loss of ash poses a risk to the habitat of these species. There is also the loss of economic value to ash as a timber source. Careful management is required to ensure infected ash trees do not pose a health and safety risk to visitors.
How many trees are affected by ash dieback?
Ash dieback has been present in the UK since at least 2004. It's predicted that between 90 and 98 per cent of ash trees in the UK will succumb to the disease. Because ash dieback spreads until it affects the crown of the tree, it's important that infected trees are safely removed in accordance with legislation.
Can trees be cured or vaccinated against the disease?
There's no cure or vaccine for the prevention of ash dieback. Despite various trials, there is nothing conclusive. However, some ash trees will have a natural resistance to the disease and these trees need to be protected and preserved if there is ever to be an ash recovery in the UK.
Can ash trees be replaced with another species?
There is no single tree species that can replace ash and the loss of ash trees will have a detrimental impact on the habitat of species that are reliant on ash. However, there are a number of native tree species that can be incorporated into a treescape recovery plan. When it comes to pollen and nectar production, flowering time, fruit type and height, elm is the closest match to ash and elm trees resistant to Dutch Elm Disease can be planted.
It's important to make sure that we continue to encourage new tree diversity and this can be achieved through a combination of allowing natural recovery for saplings of native species, as well as some planting that reflects local tree suitability.
What can tree owners do?
Tree owners have a duty of care for the preservation of trees and ensuring they remain in a safe condition. Felling a tree without the proper permissions and ensuring protection for wildlife may result in enforcement.
The first thing ash tree owners should do is to get themselves familiar with the published guidance and be able to identify the signs – please see the links below.
We would recommend getting in touch with a woodland or tree professional who can help formulate a measured plan of action for tackling ash dieback in a specific location.
It's important that this plan incorporates best practice guidance and that any felling is done in a phased manner in order to minimise the negative impacts of removing a tree. It's also important to retain any ash tree that has a natural resistance to the disease.
There should be careful consideration to the impact on landscape, environment and biodiversity immediately after felling, as well as taking into account the recovery phase. The recovery phase focuses on appropriate species selection to match as closely as possible to the ecological niche provided by ash.
At all times, tree owners need to ensure they are following legislation.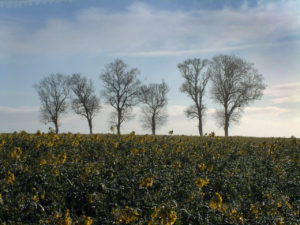 Important links
Below are helpful links with additional information on managing ash dieback.
Contact details
To get in touch with a woodland and tree specialist at the South Downs National Park Authority please email: Woodland@southdowns.gov.uk