Our Woodland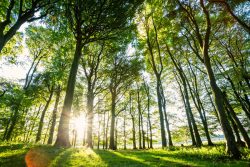 You may be surprised to learn that the South Downs has more woodland than any other National Park in England or Wales. Wander through the dappled light of the hangar woodlands or the otherworldly Kingley Vale and it is easy to forget that to thrive, woodlands need to be managed. Light needs to reach plants and flowers on the forest floor to ensure they can in turn support the animals which rely on them for habitats and food.
It is said that "a woodland that pays is a woodland that stays" and by active management of the woodland we can protect the woods and forests that make the South Downs National Park so special. The active management of woodland could contribute an estimated £22.8m to the local economy.
Do you own or manage woodland within the South Downs National Park?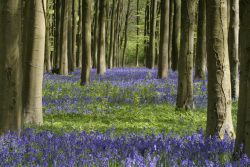 We are happy to provide free advice concerning woodland management that is tailored to your objectives for your wood. We can link you to local contractors and craftsmen and advise on potential markets for woodland produce. We can also put you in touch with experts from the Forestry Commission, Woodland Trust and Wildlife Trust.
Are you a local business that works with woodland or local wood products?
The South Downs National Park is compiling a database of local contractors, services and enterprises to share with woodland owners. If you would like to feature your business on this database and to find out more contact:
Bob Epsom at bob.epsom@southdowns.gov.uk