Big Garden Birdwatch 2019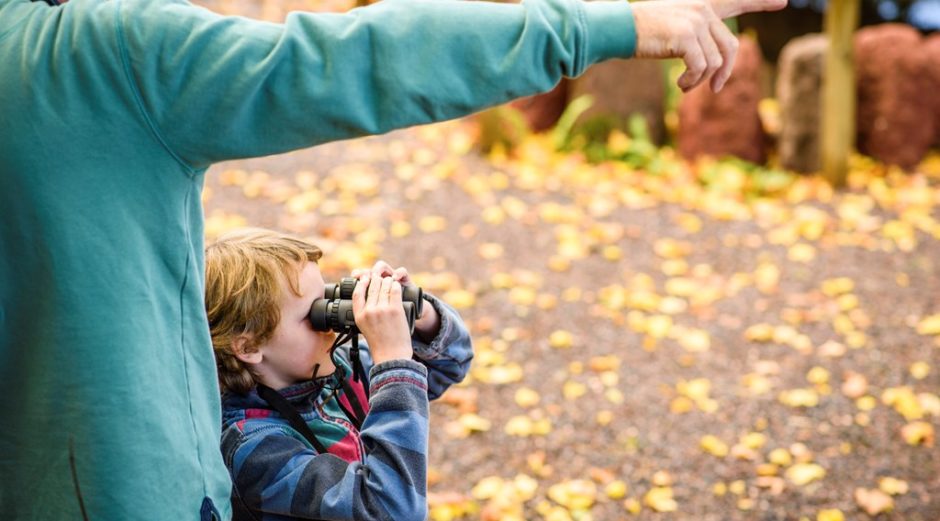 Written by Emily Summers, Visitor Experience Officer at Pulborough Brooks
For 40 years, the RSPB has been asking you to count the birds that visit your garden as part of the annual Big Garden Birdwatch. This is the world's largest garden wildlife survey with half a million members of the public taking part each year, and the time has come again for you to top up your feeders, dig out your binoculars and get watching!
It's simple to take part – spend one hour across the weekend of 26 – 28 January 2019 counting the birds that you see. You don't need to be an expert birder to join in, and you can do it from the comfort of your own garden, or venture out to your local park, nature reserve or even your allotment. The most important thing to remember is to only count the maximum number of each species you see, rather than each individual bird. For example, if two blue tits land on your feeder, fly off and then five blue tits arrive a moment later, you should record this as five rather than seven. Unfortunately, the birds don't tend to wear name badges so you can never tell if you're counting the same individual that keeps coming back for more!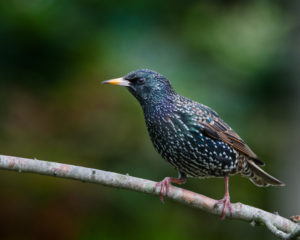 So what species might you see? After analysing the huge amount of data received during the 2018 Birdwatch, the RSPB released the UK 'top 10' list of common garden birds; these are the species that were seen most often by people doing the survey and are the most likely to visit you this year.
Top of the list are house sparrow and starling, despite populations of these having declined by 50% and 75% respectively since 1979. There's been an increase of 20% in blue tit numbers since the survey began and they sit at number three, followed by blackbird, woodpigeon and goldfinch. Other species on the list are great tit, robin, long-tailed tit and chaffinch. You can also submit sightings of other wildlife you see in your garden throughout the year, including hedgehogs, snakes, foxes and frogs.
The Big Garden Birdwatch is a fun activity to do with the whole family but it's also really important. The data gathered by citizen scientists during the Birdwatch weekend helps to highlight any changes in population and behavioural trends of our common garden wildlife. Many species are facing drastic declines and the RSPB are working hard to work out what is causing these and how we can help. Changes in farming practices mean there are less hedgerows around for nesting in, and food sources are scarce. Of course, domestic gardening has changed too, and grass and hedgerows are often removed in favour of neat decking.
Climate change has played a major role in the decline of certain species – with spring temperatures climbing, caterpillars are emerging earlier in the year leaving less food available for hungry chicks later in the season. It's not all doom and gloom though! 2018 survey results showed a rise of 11% in goldfinch numbers and 5% in greenfinch, while hedgehogs were spotted in 65% of gardens over the past year.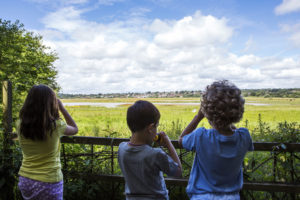 Here at Pulborough Brooks reserve, we are running a 'Big Garden Birdwatch – the big build-up' event on Saturday 19 and Sunday 20 January to help families hone their spotting skills. We'll have a few games set up to test your knowledge, binoculars to practice with and you can even make a pinecone bird feeder to tempt the birds into your garden. For more details about this event, visit the Pulborough Brooks website.
Quick Links
Learn, Enjoy & Care For
National Park Authority
Planning