Beer in the South Downs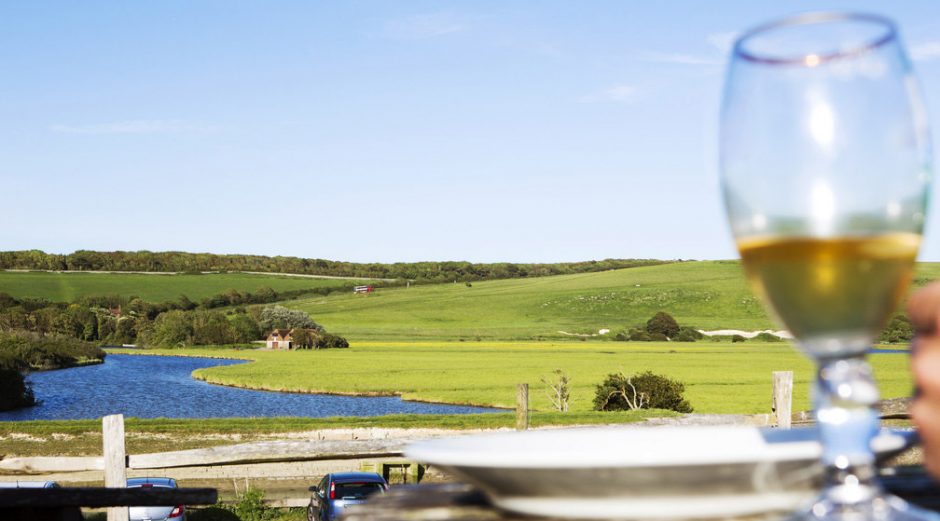 With several award-winning breweries in the National Park, we've put together a list of some of our favourite ones for you to enjoy.
Why not send us a snap of you enjoying your favourite beer in the South Downs? Bonus points for the best view! Find us on Twitter, Instagram and Facebook.
Langham Brewery
Langhams, based in Lodsworth, West Sussex, are an independent brewery producing a variety of cask-conditioned real ale. Find out more about their history and their award-winning beers by watching the video below:
Their beer can be found in a number of stores and pubs in the South Downs or you can buy directly from them online or in person. They also offer pre-booked brewery tours if you want to get a glimpse into how your favourite beer is made.
Find out more, including tasting notes for each of their beers, on their website – www.langhambrewery.co.uk
Long Man Brewery
Long Man Brewery have a deep connection the South Downs, with their name taking inspiration from the nearby Long Man of Wilmington. The brewery is based in Litlington, East Sussex and produces a wide variety of permanent, small batch and seasonal ales.
You can find a map of their stockists and an online store for beer and merchandise on their website – www.longmanbrewery.com
Bedlam Brewery
Bedlam are based just outside the National Park, in Albourne, West Sussex. They produce a number of ales and a pilsner lager.
Bedlam describe themselves as being passionate about the environment. All of the energy they use brewing comes from solar panels, they plant and harvest their own hops, and supply local farmers with their spent grain and hops for free.
Visit their website for more information, your local stockists, to arrange a tour or browse their online shop – www.bedlambrewery.co.uk
Ballards Brewery
Ballards are located in Nyewood, Hampshire and produce an average of 1,500 gallons of beer each week. Their beers are served in pubs in and around the South Downs, or you can buy bottles, "piggins" (20 pint containers) or "polypins"  (40 pints) directly from the brewery.
If you want to see how their beer is produced, you can also arrange a tour of the brewery by getting in touch with them.
Find out more on their website – www.ballards-brewery.co.uk
Harvey's Brewery
Based in Lewes and the oldest independent Brewery in Sussex, Harvey's are renowned throughout the South East for their range of traditional cask ales.
Harvey's have 48 pubs in the South East of England, although their ales are available in many more in the area.
Visit their website to find your local Harvey's pub, buy ale online, or see upcoming events – www.harveys.org.uk
Quick Links
Learn, Enjoy & Care For
National Park Authority
Planning