Barn owl nest-cam 2019 – waiting for chicks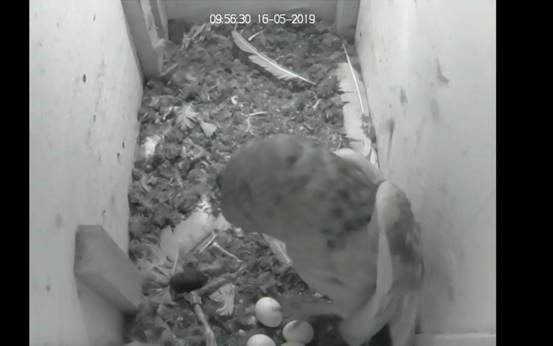 The stars of the South Downs National Park Barn Owl nest box are on form again this year with 4 eggs currently being brooded by the diligent parents.
Barn Owl eggs take approximately 30 days to hatch after laying. Eggs hatch in the order they were laid with an average of 5-6 eggs in a clutch the norm.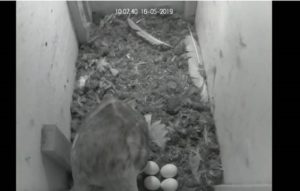 This box site has hosted a very successful breeding pair for the last 12 years, although probably not the same pair as they only live up to about 5 years in the wild. The specific location of the box is a closely guarded secret to ensure that the owls can breed without disturbance.
Barn owls are on Schedule 1 of the Wildlife and Countryside Act, 1981 which means the birds, their nests and their young are protected at all times throughout the UK. Our Rangers must have a Schedule 1 licence to disturb a nest box.
The success of this nest box is largely down to it being in a secluded site and also its proximity to abundant hunting grounds. The nearby field of permanent long grass is perfect for their favourite food – Field Voles.
Stay tuned to the Barn Owl Webcam link for further developments as the eggs hatch.
Quick Links
Learn, Enjoy & Care For
National Park Authority
Planning