5 Facts About Our Heritage Coast
The impressive chalk cliffs of the Seven Sisters are one of the iconic features of the South Downs National Park.
For many walkers and hikers, the view of the ocean from Cuckmere Haven marks the culmination of their 100 mile trek from Winchester across the South Downs Way.
Oceans are vitally important. Not only do they generate most of the oxygen we breathe, they also help to regulate our climate and provide endless inspiration.
To mark World Oceans Day, here are five facts about the coastline of the South Downs National Park:
1. The Sussex Heritage Coast, taking in Eastbourne, Birling Gap, Beachy Head and Seven Sisters, and Cuckmere Haven was one of the first of its kind. Heritage Coasts were originally established in 1973 to protect and conserve the best stretches of undeveloped coast in England.
2. The coastline of the South Downs National Park contains important undersea chalk reefs and gullies. On a clear day, these underwater reefs are plainly visible.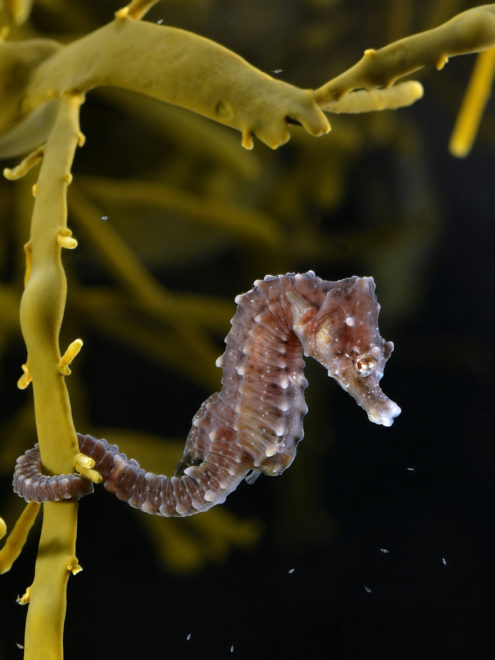 3. The chalk reefs are home to a number of key species, including the short—snouted seahorse. One of only two species of seahorse found in UK waters, the chalk reefs off the South Downs Heritage Coast are a perfect habitat.
4. And it's not just seahorses that benefit from the chalk reefs. The reefs also provide nursery sites for many species of fish, including plaice and sole.
5. The entire coastline of the South Downs National Park is now a Marine Conservation Zone (MCZ)! In June 2019, the UK government announced a raft of new MCZ's. The new Beachy Head East MCZ – stretching from the Lighthouse to the edge of Eastbourne – now joins Beachy Head West MCZ. This designation helps to protect even more of our coastline habitat.