Watch: 24 hours in the South Downs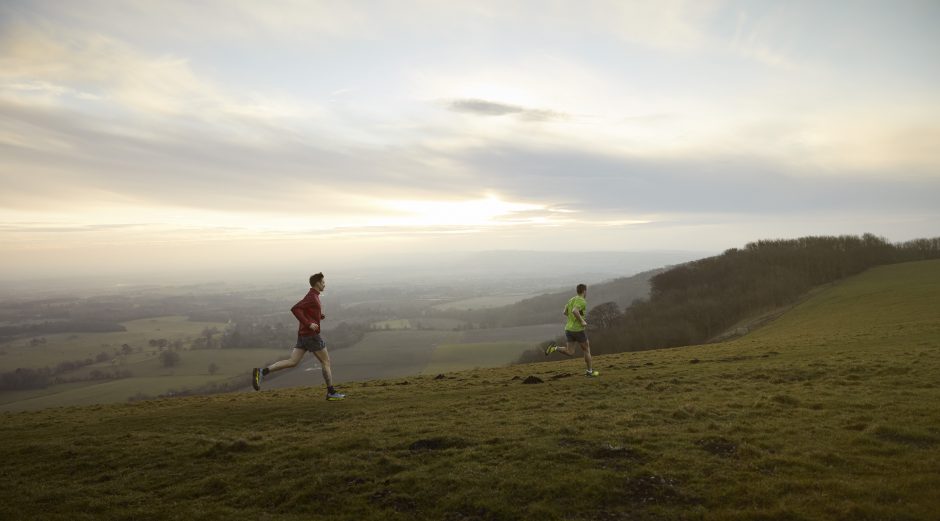 Tested tough: South Downs rangers' new Columbia Sportswear uniform revealed
South Downs National Park rangers will be protected from the elements come rain and shine from May 2018 thanks to new uniform from Columbia Sportswear, part of a nationwide partnership making the company an official supplier to all 15 UK National Parks. The new South Downs National Park kit, in black with a fuse green shirt, is revealed in this short film called '24 hours in the South Downs'.
The film features endurance athlete Max Wilco; Mark and Miranda from 'The Common Wanderer' travel blog; South Downs rangers Matt Dowse and Charlotte Wray; and South Downs Way National Trail manager Andy Gattiker. Together the group explore the South Downs and test out Columbia kit with a day of trail running, hiking and mountain biking.
The 22 South Downs rangers and assistant rangers will be part of 300 rangers from National Park across the country challenging Columbia's #TestedTough claim as they work outdoors in snow, sun and, of course, rain.
This is the first time that UK National Parks have entered into a partnership of this kind which also includes uniform for nearly 2,000 other National Park staff to wear for outreach with schools, at shows and events and other public occasions.
Andy Barker, General Manager UK & IR Columbia Sportswear, said:
"At Columbia, our mission is to help people enjoy the outdoors longer. That's why we consider it our responsibility to be conscientious stewards of our shared environment. Our continued partnership with the UK's National Parks is an unrivalled opportunity to highlight the amazing work conducted by rangers and staff."
Trevor Beattie, Chief Executive for the South Downs National Park Authority, said:
"The partnership with Columbia represents a real investment in our National Parks, enabling us to focus our resources on looking after the South Downs' precious landscapes."
Jacquie Burgess, Chair of National Parks UK said:
"Columbia Sportswear is showing a strong commitment to the UK's National Parks with this partnership. Providing clothing for more than 2,000 staff is a very significant contribution, supporting the very heart of our work. Columbia will take a leading role in helping to increase public understanding of our wonderful National Parks by sharing the stories of our people and our Parks."
Quick Links
Learn, Enjoy & Care For
National Park Authority
Planning