Ouse Valley Climate Action

The Ouse Valley Climate Action Project (previously known as Ouse Valley CARES Project) is funded by the National Lottery Community Fund.
The project area comprises the Ouse Valley from Barcombe to the coast, and the towns of Lewes, Seaford, Newhaven and Peacehaven.
The development stage of the project was completed in April 2022 and involved working directly with the communities and local groups to help refine and cost their plans, building links between the communities through action in response to the climate emergency.  The graphic and film below explains the process further: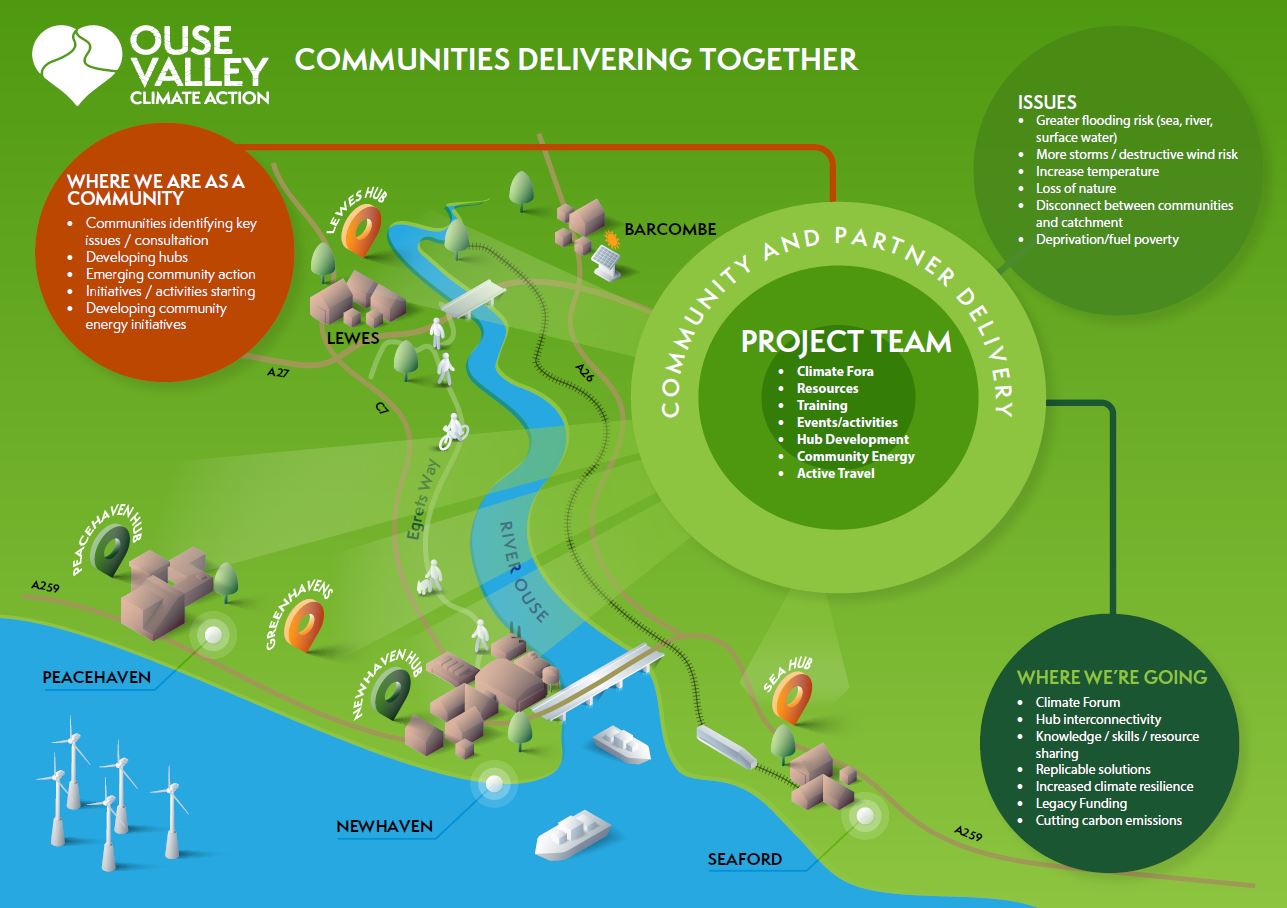 Funding for the next phase of the project is still being decided.
To find out more about the Ouse Valley Cares project, click here