Where are spookiest spots in the South Downs?  🎃
If the shape of the land shapes our myths and legends, it's no wonder that the South Downs hills, scattered with ancient barrows and hill forts, have inspired such a rich folklore.
The October mists that blanket the river valleys, sunken lanes of autumn leaves, pumpkins in the fields and the smoky air certainly add to the enchantment at this time of year.
Here are some of our favourite mysterious places to let your imaginations run wild this Halloween.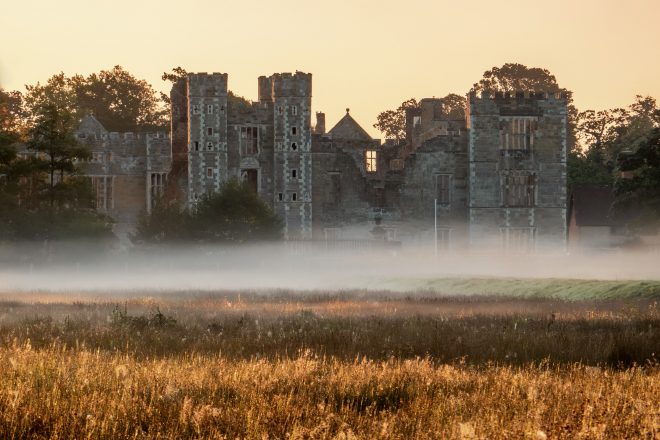 Cowdray Ruins
There are many spooky stories connected to this Tudor home that was consumed by fire during restoration work in 1793.
Some attribute the fire to a curse that expired when the 8th Viscount Montague died two weeks after the blaze and the inheriting descendant died childless.
The Grey Lady is the ruins' most frequently seen spook and she manifests so often that her usual haunting route has been coined the 'Lady's Walk'.
Dragons delight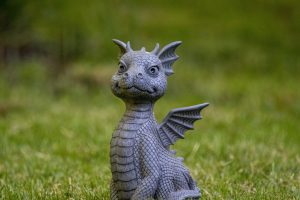 Legend says that the distinctive ridges curling around Bignor Hill were cut by a giant worm wrapping his enormous tail around the hill.
Meanwhile a fearsome dragon guards his marvellous hoard of gold and precious stones in an underground tunnel near Cissbury Ring.
Hinton Ampner
The Tudor Old Manor House that previously stood on the site of Hinton Ampner was reputed to be one of the most haunted houses in Britain – complete with howling, shouting, gun shots, screaming, loud bangs, mysterious music and an overwhelming feeling of dread.
A ghost army of defeated Royalist soldiers is said to return to the nearby English Civil War battlefield at Cheriton.
Green men of Winchester
Was it the verdant spirit of Hampshire's countryside that led the people who built Winchester cathedral to carve mysterious Green Men into its ancient walls?
Estimates vary from 60 to 70 of these strange faces covered in leaves, spewing vegetation from their mouths or sprouting it from eyes, noses, mouths and ears.
Arundel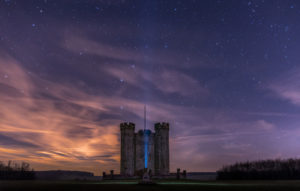 Bevis of Arundel was a giant so huge that his sword, Morglay, was longer than a man and Hirondelle, his horse, was taller than a house. As the gate-keeper for the earls of Arundel, he lived in a special tower with an allowance of a whole ox and two hogsheads of beer each week. On the eve of his death he threw Morglay from the tower window and asked to be buried where it fell. In Arundel Park there is a spot still known as Bevis' Tomb.
Hangers Way
This 21-mile long woodland route takes from Alton Railway Station to Queen Elizabeth Country Park and is oozing with historical intrigue.
The Oakhanger stream which snuggles under the shelter of the impressive Selborne Hanger is reputed to be haunted by the ghost of a monk.
Chanctonbury Ring
Reputed to be one of the most haunted locations in the South Down, the beech trees that circle the ring were first planted in 1760. Yet long before it was the site of Bronze and Iron Age forts and a Roman temple.
According to local stories, walking widdershins (anti clockwise) seven times round the ring will summon the Devil, ready to offer you a bowl of milk, soup or porridge in exchange for your soul.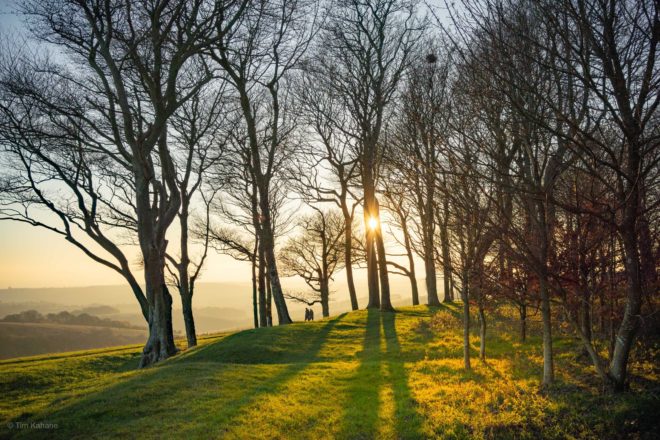 Anooshka Rawden, who leads on cultural heritage for the National Park, said: "We all love a good ghost story and there are plenty in the South Downs to choose from! The rich folklore of the South Downs only adds to the magic of the beautiful landscape, so I would encourage visitors to get out and explore this autumn and winter!"