Next stop West Meon Nature Station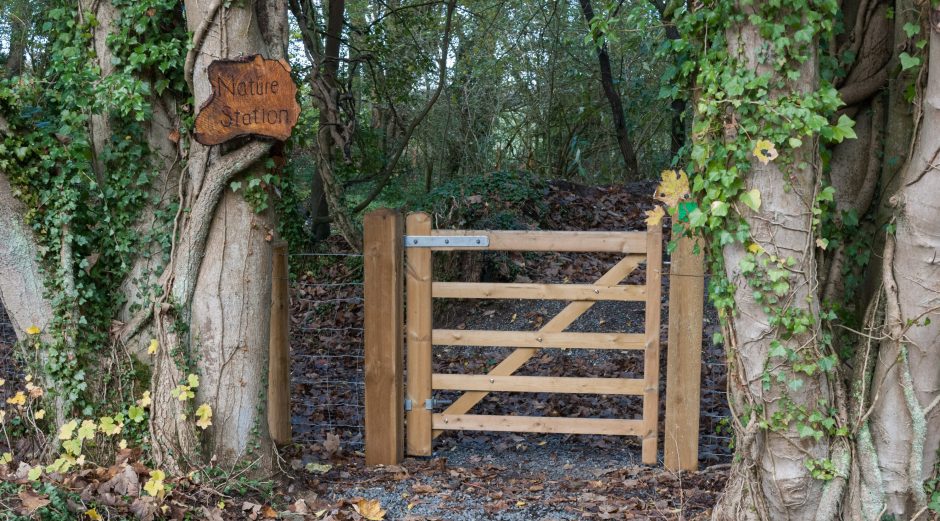 December 5, 2017
With a huge amount of hard work, a lot of local support and some future funding secured from the South Downs National Park Authority's Sustainable Communities Fund, two National Park volunteers have taken a derelict storage depot and led its transformation into a nature reserve for a local school.
It's surprising to learn that a school right in the heart of the South Downs National Park could have almost no outdoor space. "We literally have two tiny playgrounds at the back and front of the school, and even part of that is borrowed from the church," says Julie Kelly, headmistress of West Meon Church of England Primary. "We use the village recreation ground and hall and take the children out a lot to places like Queen Elizabeth Country Park, but that does involve a lot of travel." But earlier this year the school gained a brand new nature reserve, just ten minutes' walk from the school gates.
West Meon Nature Station exists thanks largely to the efforts of South Downs Volunteer Rangers Martin Cowell and Russell Cleaver who both worked on the development of the Meon Valley Trail, a 16km multi-user track that follows the line of an old disused railway.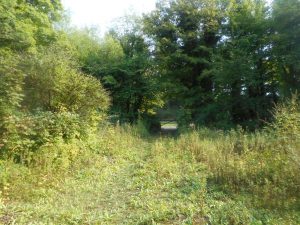 Martin lives in the village and wanted to find a better use for the derelict storage depot, once West Meon Station, next to the trail head. Russell brought along his experience of fundraising and countryside management and they approached the National Park Authority, the Parish Council and Hampshire County Council, who own the site. The idea of a natural space for the school to use was born.
"We started talking to the school and discovered that they had a real need for an outdoor area," says Martin, whose love of outdoor crafts has also come in handy in making two benches for the children and a huge hurdle-gate.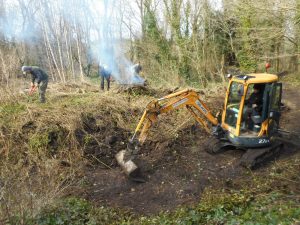 National Park Volunteers and staff from Hampshire County Council Countryside Services have put in days of work clearing the site, improving drainage and installing two further benches. Funding from the National Park Volunteers' Reserve Fund covered the cost of fencing to make the area safe and further work will be covered by a £1,500 Grant from the National Park Authority's Sustainable Communities Fund.
Meanwhile Russell has been very satisfied by the reuse of resources, "we found unused roadstone and gravel on the site which the volunteers have been able to recycle into pathways. But our work was only the first phase, it will now be up to the children to help decide what happens next on the site."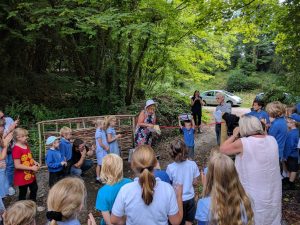 Pupil Finn Canaway came up with the name for the site which opened last summer. So far it's mainly been used for science and geography classes but there are also plans to use it for creative writing and also have an area for quiet reflection. "The school suddenly goes quieter and I know that the children have gone up to the Nature Station," says Julie. "Having this on our doorstep is an amazing thing. Everyone has wellies by the door, they just pull them on and off they go!"
Do you have a project or idea that could bring social, environmental, economic or cultural benefits to a community within the National Park? Find out if it's eligible for a Sustainable Communities Fund Grant
Quick Links
Learn, Enjoy & Care For
National Park Authority
Planning