A new cycle path, study centre, play facilities, fitness trail and "green infrastructure" are among the community projects to benefit from a major funding boost from the South Downs National Park Authority.
Twenty projects across Sussex and Hampshire are set to benefit from a share of £555,000. The funds have been raised through the Community Infrastructure Levy (CIL), which is administered by the SDNPA and paid by developers as a means of supporting new community infrastructure.
A total of £113,000 of CIL funding has been allocated for the next phase of Egrets Way, giving cyclists and walkers year-round access to the heart of the National Park. When completed the Egrets Way will form a network of multi-user paths running from Lewes to Newhaven and connecting the villages in between. Nearly half of the planned network has been built and is in use, with sections of pathway running between Lewes and Kingston, Southease and Rodmell, and Southease and Piddinghoe. Lewes District Council is also allocating its own CIL funding of £250,000 to pay for the next phase of the project.
Meanwhile, £50,000 has been allocated to an education scheme for children and young people at Queen Elizabeth Country Park in Hampshire. A new outdoor shelter will be provided, along with improvements to ponds, allowing children to explore and learn about the natural environment. More than £40,000 has also been allocated for improvements to the South Downs Way to enhance links between Winchester and the National Park.
Just over £80,000 has been allocated to a second phase of improvements at Easebourne Park in West Sussex – including new play equipment and a multi-use shelter. Further south in West Sussex, a new study centre will be constructed using £40,000 of CIL funding at Home Farm to support the Goodwood Trust's educational programme.
Just over £35,000 has been allocated to green infrastructure projects, including improvements to habitat water meadows and hedgerows at Lewes Railway Land Local Nature Reserve.
Some £31,500 has been allocated for new play and exercise equipment at Homewood, Findon and £2,500 has been allocated to help create a new fitness trail at Stedham with Iping in West Sussex.
In Petworth, £33,000 has been allocated to provide a new pedestrian crossing on A272 close to Sylvia Beaufoy car park.
In addition to the £555,000 funding boost, £115,000 has been distributed in accordance with CIL regulations to 25 parish councils for the benefit of local communities across the National Park.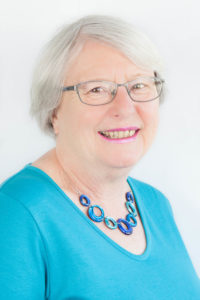 Margaret Paren, Chair of the South Downs National Park Authority, said: "As we begin a new decade for the National Park, we're very pleased to be announcing this CIL funding.
"All the projects represent infrastructure improvements that enrich the quality of people's lives, whether that be recreation, health and well-being, transport or having a wildlife-rich environment.
"We know CIL funding can make a real difference to local communities, encouraging them to thrive and prosper and benefitting future generations. The Community Infrastructure Levy is an important element of our role as a planning authority and will continue to be so in the future.
"As we mark the National Park's 10th anniversary this year, it's wonderful to be able to help so many diverse and worthwhile projects."
Regarding Egrets Way, Alister Linton-Crook, Cycling Project Officer for the National Park, added: "I'm delighted for the communities in the Lower Ouse Valley who have been championing for the Egrets Way network since 2011. The funding will contribute towards a further 1.1km of multi-user path providing better access to the countryside and amenities and a safer alternative away from the highway."
The 20 projects allocated funding are:
Hampshire
Ponds, bugs and kids

– improvements to an area of Queen Elizabeth Country Park to provide outdoor shelter and improvements to ponds – allowing children to explore and learn about the natural environment. £50,000

South Downs Way, Winchester

– improvements to South Downs Way and creation of cycle route to improve links to and from Winchester to the National Park. £41,370

Meon Valley Trail

, Wickham Springs – to upgrade and improve drainage system to help alleviate the problems of flooding / surface water on the existing trail. £35,000

Upstream of Liss

– Natural Flood Management Project by Arun and Rother River Trust – plant trees and hedgerows in strategic low risk locations to slow surface water and river flooding. £25,000

Liss Triangle Centre

– construction of rain cover to entrance and improve damp proofing to building. £18,275

Liss Village Hall

– new toilets. £15,000

Twyford

– refurbishment of basketball court at Hunter Park. £12,700

Twyford – Pavilion at Hunter Park

– repair and renovate pavilion building at Hunter Park. £5,000

Hangers Way

– improvements and upgrading of rights of way between Petersfield and Alton. £11,000
West Sussex
Easebourne Park Phase 2

– new play equipment, multi-use shelter, enhanced perimeter path and composting toilet. £80,270

Goodwood Education Centre

– to construct a new study centre and toilet facilities at Home Farm to support Goodwood Trust's educational programme. £40,000

Petworth

– Sylvia Beaufoy Pedestrian Crossing – provide a new pedestrian crossing on A272 close to Sylvia Beaufoy car park. £33,000

Findon Play Facilities

– installation of new play and exercise equipment at Homewood, Horsham Road. £31,500

Lavant River Walk

– Marsh Lane to north of Playground. To improve connections from mid-Lavant to Village Green (East Lavant). £10,000

Stedham with Iping Recreation Ground

– installation of climbing dome on Village Green. £4,850

Stedham with Iping

– installation of fitness equipment to create a fitness trail. £2,500
East Sussex
Egrets Way Phase 5

– a new shared-use path between Lewes and Newhaven. £113,000

Lewes Railway Land Local Nature Reserve

– Improvement to habitat water meadows and hedgerows and Signal Box hide. £15,500

Lewes Railway Land Local Nature Reserve

– footpath improvements. £10,000

Lewes Railway Land Local Nature Reserve

– Installation of interpretation boards. £1,000