Feeling part of the landscape is good for the soul.
That's the verdict of father and son Alan and Matthew Crook, whose passion for walking has seen them compile dozens of guided walks and maps across West Sussex.
Their adventures have seen them cover the length and breadth of the county and they continue to map out more routes.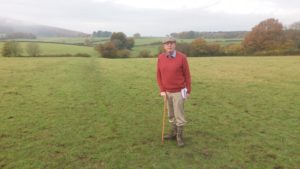 Alan, from Chichester, said: "I very much believe 'walking in the Downs'.
"I like to feel that you are part of it all – experiencing the birds, the butterflies.
"I just want to help people experience what is on their doorstep.
"It has been very encouraging and a great deal of folk have enjoyed the maps and are now walking on a regular basis."
An example pub walk with maps around Stoughton can be found here.
*None of the walking routes have been tested or endorsed by the SDNPA.