Boost for wetland habitats with National Lottery development funding
September 30, 2022
More than £130,000 has been awarded in development funding as part of an ambitious bid to help restore wetland habitats.
The funding has been awarded from National Lottery Heritage Fund, which has today given out a total of £15.6m  (Friday, 30 September) for nature projects across the UK.
The initial development funding for "Downs To The Sea" will help the South Downs National Park and its partners work up a major bid for funding of over £1.4m at a later date.

The project partners are South Downs National Park Authority, South Downs Trust, RSPB, Arun and Rother Rivers Trust (ARRT), Brighton and Hove City Council (BHCC) and Writing Our Legacy.
Although still in its earliest stages, the project aims to bring together environmental organisations, farmers and communities to create and restore priority wetland habitats in the National Park and beyond, including around 30 downland dew ponds, as well as farm and village ponds.
The project also plans to focus on restoration and recovery at Amberley Brooks and Pulborough Brooks, together with a rare coastline saline lagoon called Ferry Pool, at Pagham Harbour, near Bognor Regis.
The scheme is aiming to reverse priority species decline, including the lagoon sand shrimp and little Ramshorn whirlpool snail.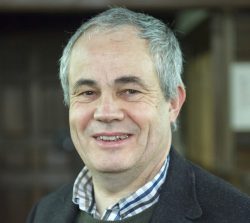 Trevor Beattie, Chief Executive of the South Downs National Park Authority, said: "Here we have significant wetland habitats that are under increasing pressure from climate change.
"After one of the driest summers on record, this development funding comes at an opportune moment to help kickstart our ambitious partnership bid to restore and protect vital aquatic ecosystems across our region.
"Downs To The Sea will bring about landscape-scale nature recovery and climate change mitigation, as well as inspire scores of people about the vital role water plays in all our lives."
The South Downs National Park Trust, the official independent charity for the National Park, is working alongside partners on the next stage of the bid. Over the next 12 months, the partnership will be working on substantive capital projects to secure sites for the future.
To see the national announcement on the funding click here.