Research Conference 2017, Sponsored by Coast to Capital
On a scorching day on Thursday 6th July 2017, we hosted our fourth South Downs Research Conference. Sponsored by Coast to Capital, the day was opened by Trevor Beattie and Jamie Watson from Coast to Capital who then introduced the first keynote speaker of the day.
The event was well attended with over 90 delegates from 16 academic institutions and 20 public or private organisations. We also received more oral and poster presentation submissions than ever before so had a fantastic pool to select from. The eight presentations selected covered a huge variety of research topics, including how people with impaired vision interact with the South Downs National Park, Tithe mapping of land use in the Rother Valley and an Evaluation of Field Systems and Pits in Stansted Forest.
A full programme and proceedings from the day can be viewed below:
Research Conference 2017 – Programme
Research Conference 2017 – Proceedings
Key Note Speakers
We were extremely excited to announce not one but two keynote speakers for this year's South Downs Research Conference:-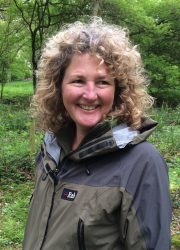 Dr Ruth Feber
Dr Ruth Feber is a Zoology Research Fellow with the Wildlife Conservation Research Unit (WildCRU) at Oxford University. Brought up in Hampshire, she first moved to Oxford as a Biology undergraduate, and there developed her interest in farming and wildlife, staying on to undertake a D. Phil at the University's farm at Wytham on the effects of arable field margin management on butterflies. She went on to study the effects of organic farming on biodiversity at HRH's Duchy Home Farm and, since then, her research has broadened to encompass work on a range of plants, invertebrates and mammals on farmland, from single-site to landscape-scale projects on field margins, ditches, set-aside and woodland, within the wider context of human-wildlife conflict in the UK and abroad.
Ruth has published many scientific articles. She is co-editor of two major academic volumes which synthesize the results of WildCRU's agroecology studies over the last 25 years, Wildlife Conservation on Farmland, and has written an accompanying practitioner's handbook communicating key results from WildCRU's farmland research in a more accessible format. She has just finished writing a similar style handbook on the wildlife of Britain's canals and navigable waterways for the Canal and River Trust.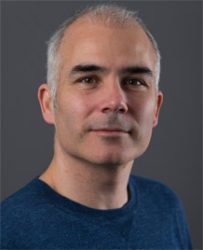 Professor Brett Day
Professor of Environmental Economics, Director of the Land, Environment, Economics and Policy Institute (LEEP). Brett is an environmental economist working in the field of ecosystem services, the particular focus of his research being the development of methods and knowledge for the support of environmental decision-making. He received a PhD in Economics from University College London in 2004, took up a faculty position in the School of Environmental Sciences at the University of East Anglia in 2005, and in 2015 joined the Department of Politics in Exeter University. Brett has published widely in the academic literature including outlets such as Science, the Review of Economics and Statistics and the Journal of Environmental Economics and Management. He also maintains close links with government and business, applying the methods of environmental economics to problems of environmental management in both public and private sectors.
Sponsor
This conference was sponsored by Coast to Capital, for more information on the work they do, visit their website here.