Wildlife Eco Warriors
09 March 2021
16:00 to 17:30
---
Suitable for all Key Stage 1 and 2 teachers, teaching assistants, governors and SLT.
Understand the importance in giving wildlife a home in our school grounds and gardens.
Teach what waste resources are made of and why reuse is better than recycling.
Show the importance of getting creative with everyday materials for the benefit of wildlife and growing our own food.
Key themes:
School ground development and health and wellbeing.
Session outline:
This fun hands-on workshop looks at how waste can be used to help grow food and support wildlife in our garden and school grounds. We look at everyday materials which many call rubbish, but we call a waste resource and creatively reuse and upcycle them. We study the materials, what they are made of, their value for recycling and reuse, decrying littering and inspiring the next generation of green champions. Delivered by Carrie Cort a WSCC Waste Prevention Advisor and Eco Schools Assessor. Activities provide evidence against the Eco Schools topics: biodiversity, healthy living, school grounds and littering.
Booking is essential:
Visit: www.sussexgreenliving.co.uk/events/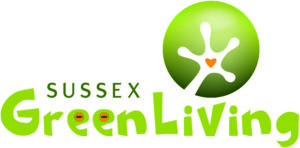 This event is FREE thanks to funding from the South Downs National Park Authority COVID-19 Recovery Fund. The South Downs National Park Education Network have used the funding to develop a series of online teacher training sessions to support schools to deliver more Learning Outside the Classroom during the COVID-19 Pandemic.