Wild Winter Weekend at Pulborough Brooks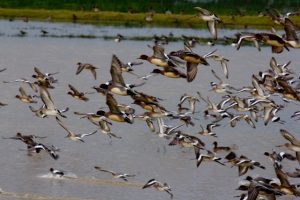 25 November 2017 to 26 November 2017
9:30 to 17:00
Booking
Booking essential
Event Cost
£5 per person (Adults & children) / £4 for RSPB members
Details
Come along this weekend and experience the nature reserve at its wintery best!
Free nature trail entry – all weekend
There will be free nature trail entry for all visitors so wrap up warm and head out for a walk on our wetland trail to see the brooks teeming with ducks, geese and wading birds. Perhaps the speedy peregrine will be around creating chaos as she hunts for her lunch!
Winter wildlife walks
If you would like to get out with a guide, book your place on one of our walks which will take in the seasonal wildlife highlights. Your guides will have telescopes to help you get closer views of colourful ducks, elegant waders and noisy geese. Half way round we'll meet you with warming hot chocolate.
Location Details
Location
Pulborough Brooks, Pulborough, West Sussex
Postcode
RH20 2EL
Organiser Details
Organiser's Name
RSPB Pulborough Brooks
Organiser's Website
https://www.rspb.org.uk/reserves-and-events/events-dates-and-inspiration/events/details.aspx?id=tcm:9-333423
Organiser's Email
Organiser's Telephone