Reptile Encounters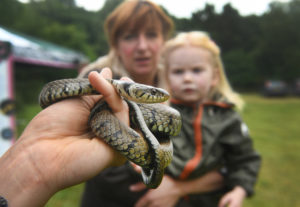 20 August 2019
11.00 to 14.00
Booking
https://www.eventbrite.co.uk/e/reptile-encounters-tickets-58245343390
Event Cost
FREE
Details
Booking through Eventbrite
Heathlands are known for their desolate nature, so it takes some pretty special species to survive in this unique habitat. Were be looking more closely and getting close up to wildlife on our heathland. Join the National Trust who look after and help protect this precious heath and discover the reptiles that live on Lavington Common with the Amphibian and Reptile Conservation.
Join us for our own adventure on the heath. Lunch provided.
This event is suitable for complete countryside beginners! This event is funded through out Heritage Lottery Funded project Heathlands Reunited.
Location Details
Location
Postcode
GU28 0QL
Organiser Details
Organiser's Name
Katy Sherman
Organiser's Website
https://www.southdowns.gov.uk/heathlands-reunited
Organiser's Email
Organiser's Telephone