Lord's Piece Pootle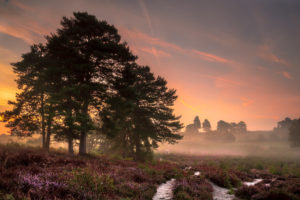 20 February 2020
10:30 to 12:30
Booking
No booking required
Event Cost
FREE
Details
A gentle circular walk -or pootle! Led by  National Park ranger. We will stop to observe wildlife and absorb the views of the open heaths and rolling down land landscape.
Well behaved dogs on a lead welcome. Suitable for pushchairs (kissing gate at start to get onto site) and off road trampers, but not wheelchairs. The route is mostly on the flat, but there are some medium gradients in parts with minor rutting and loose sand.
This event is made possible through our Heathlands Reunited Project which is generously supported by a National Lottery Heritage Funded grant.
Location Details
Location
Lord's Piece, Coates Lane, Sutton, Chichester
Postcode
RH20 1PZ
Directions
From A272 take 285 south from Petworth, turning left at Heath End onto Burton Park Road. Keep going past Burton Mill Pond and the turning right to Sutton until you reach another right hand turn. The car park for Lord's Piece (grif ref SU 98997 17368) is immediately after this turning on your right.
Organiser Details
Organiser's Name
Charles Winchester
Organiser's Website
Organiser's Email
Charles.Winchester@southdowns.gov.uk
Organiser's Telephone